SO MANY CHEESES, TOO MANY WAYS TO COOK!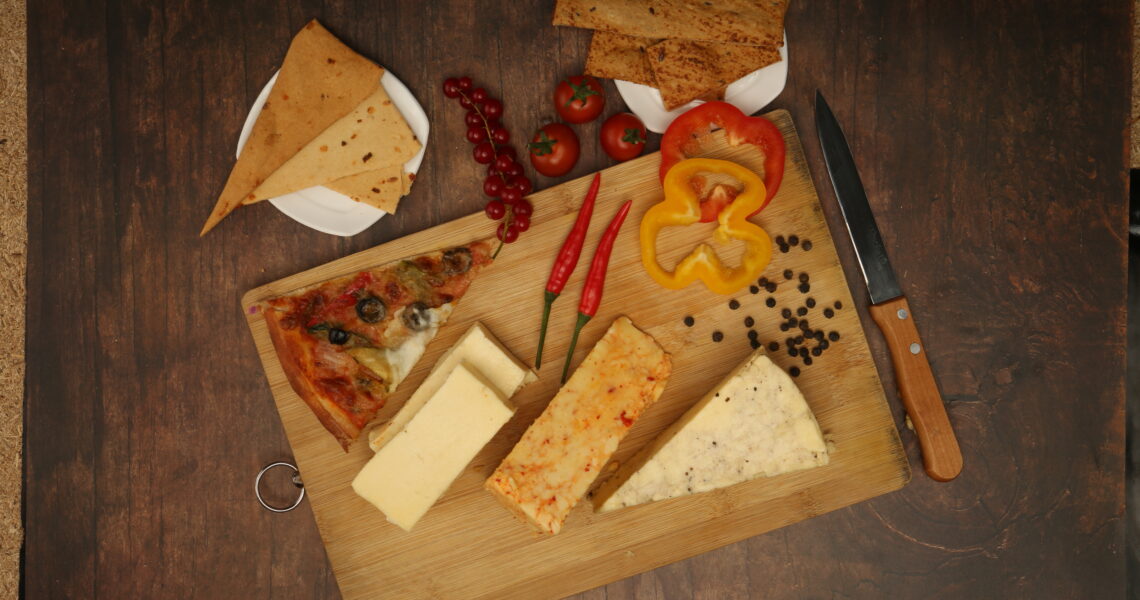 Ever heard of the immortal milk? The one which is a whole food and is a rich source of Calcium, Fat, Protein, high amounts of Vitamin A, B-12, Zinc, Phosphorus and Riboflavin. Does it ring a bell? If no, does cheese sound familiar?
Throughout history, people have used fermentation as a method to preserve perishable food. And our beloved cheese is the immortal form of milk that dates back to 8000-5000 BCE.
Cheddar is a very popular semi-hard and natural cheese that is slightly crumbly in texture. It has its origins in Somerset, England. Made from cow's milk, the flavour ranges from mild to sharp, depending on how long it is aged for.
Cheddar cheese melts very well. Depending on how long it is aged for, the cheese may take slightly longer to melt, but it works brilliantly in recipes where cheese is preferred molten, like cheese sauces, grilled cheese sandwiches etc.
Akshayakalpa offers a wide variety of great quality Organic Artisanal Cheddar Cheeses and Pizza Cheese. The range of Akshayakalpa Organic Artisanal Cheeses include:
1. Mild Cheddar – Aged for a short amount of time, it melts really well.
2. Aged Cheddar – It has a sharper taste from the ageing, a little harder, good for snacking with fruits or for a cheese board and it also melts well.
3. Chilli Cheddar – A spicy flavoured cheddar enhanced by the addition of chillies.
4. Pepper Cheddar – Wonderful flavour of crushed pepper along with an amazing quality cheddar.
5. Smoked Cheddar – This has a wonderful aroma from the cheese being smoked that just elevates the flavour.
6. Pizza Cheese – A delicious cheese that gets beautifully stringy when melted and gives you a perfect cheese pull!
All these cheeses individually have a unique flavour profile and amazing flavour. The Aged and Smoked cheddar have their own distinct flavours and aroma and the mild cheddar just incorporates well with almost any recipe!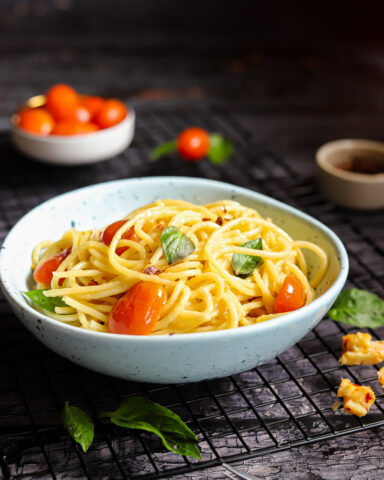 Pasta in Creme Sauce – Click here for recipe
What we love the most is our flavoured cheeses: the Chilli and Pepper cheddar. The flavours of chilli and pepper are so versatile and widely used in Indian and international cuisine that these cheeses work brilliantly with almost any dish!
Stuff your parathas with either the chilli or pepper cheddar or add it to the stuffing: whether it's aloo parathas, paneer paratha, gobhi paratha or any mixed vegetable paratha! The addition of the cheese lends an amazing flavour!
Make stuffed capsicum, bondas or patties or cutlets stuffed with these cheeses to make them more interesting, appetizing and fancy.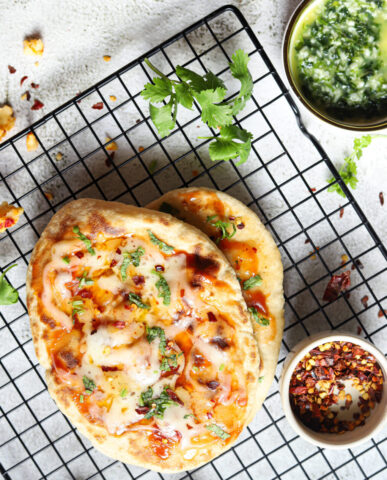 Pizza Naan – Click here for recipe
Since these cheeses are good for melting, you can use these for making a variety of snacks and dishes like grilled cheese sandwiches, pasta, pizzas, garlic bread, toasties, nachos, tacos, you can use these in so many different ways! Pizza Naan, Cheese Paneer Paratha, Pasta in Creme Sauce and so much more as you wish and crave! Check out flavourful recipes on our recipe page curated by our patrons, for our patrons.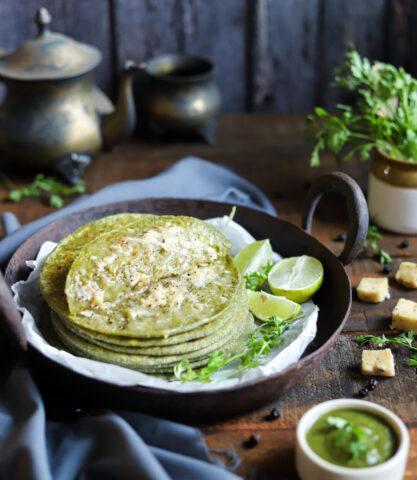 Cheese Paneer Paratha – Click here for recipe
And did you know the flavours of our cheese complement each other? Mix a little bit of pepper cheese with the mild cheddar, sprinkle a little bit of chilli cheese along with the pizza cheese to top your pizza, there are so many interesting and delicious possibilities!
Got some interesting and innovative ideas of your own by now of how you want to use these cheeses? Wreak havoc and make cheesy heavenly dishes you want to create in your kitchen next. With good nutrition and great flavours come our range of organic cheeses. Try now!
Written and Co-created by Vanilla Trails. Instagram

Vanillatrails