Not just food, it's a journey!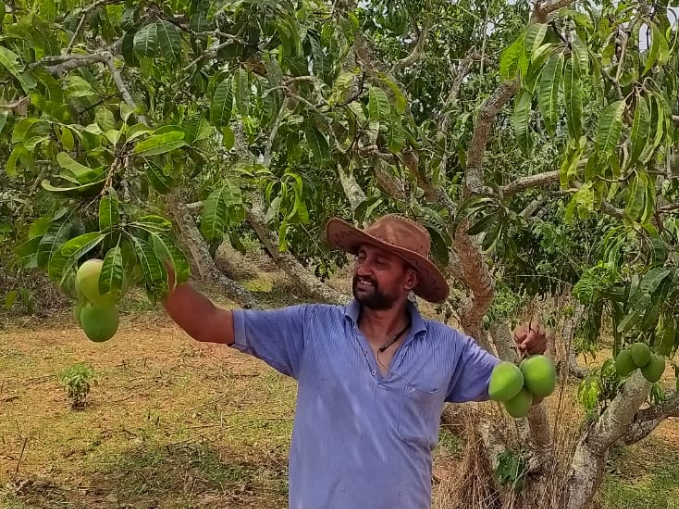 As the refreshing breath of spring fades away, it is all warm and wonderful everywhere and we know what season it is! It's mango season. Can you imagine summer without mangoes? We can't too! Year after year, as we bring home the pulpy yellow fruit, we bring home the season of joy.
Juicy, succulent mangoes, yearning to be plucked, all in different shapes, yet each one was perfect. Did we mention that it was Organic too? As wonderful as it seems, it all came to a halt as the pandemic started. Ergo, no means to sell. This was the state of Surendra's farm, a farmer friend of ours.
Nevertheless, it didn't last long thanks to our CEO, Mr Shashi Kumar. Out of concern and care for his long-known friend, he decided to lend a hand in selling the mangoes and making his livelihood. And there we were, the Akshayakalpa family unaware of the entire situation until we all received a beautiful basketful of fresh organic mangoes. The delicious smell of the perfectly ripened mangoes was enough to put a smile on our faces. And it grew wider as we read the note from our CEO which narrated the undivided story of Surendra's farm and how he has gifted us all, the delicious mangoes to help Surendra.
As we shared this sweet gesture across, so many people started to enquire and before we knew orders started to stack up on Surendra's farm. He sold more than a tonne in a week. The organic mangoes were the best, completely justified to say that it was the best we have ever tasted. But its sweetness was nothing compared to Surendra's happiness. Now he has found a way to sell his delicious mangoes, earn his living and share the goodness across.
A little act of kindness made the livelihood of a farmer. And this is just a day's story. Every day Akshayakalpa puts a smile across hundreds of farmers and the health of thousands of customers.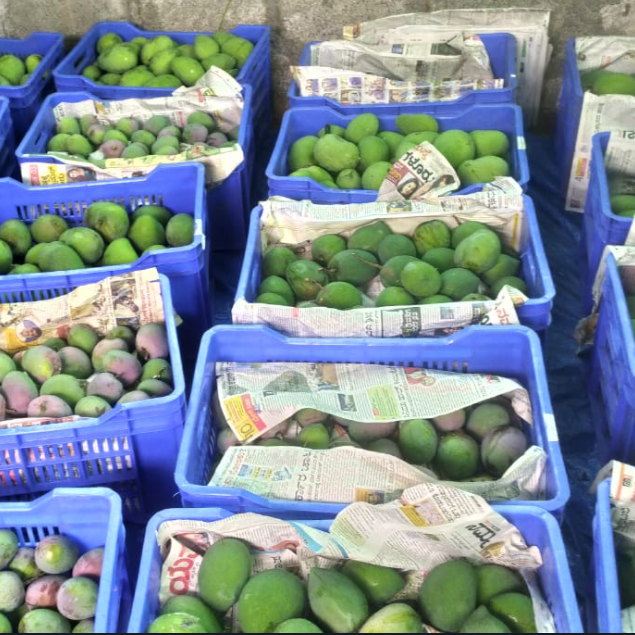 With the world moving ahead fast, people are busy migrating to urban areas, whereas agriculture is left behind. Farmers who struggled so much have left it all behind, in search of livelihood. In the world we live in today the people who grow your food, take care of it, people from whom your health begins, strive hard to make their income. Agriculture being the backbone of India is still not profitable enough to make a living. Profitable means of income, growing great food, what if we can have it all? If you are wondering, yes this is what we do at Akshayakalpa. Many a farmer who has left their lands behind to find livelihood has now turned their lives over with us. We handhold them as we enlighten them with the methods of Organic farming and innovative technologies in the dairy industry.
We have watched them all. Farmers as they grow, their families as their lives changes colourful, delightful customers who love it all. You can be a part of this, a part of us, a part of this wonderful journey together!