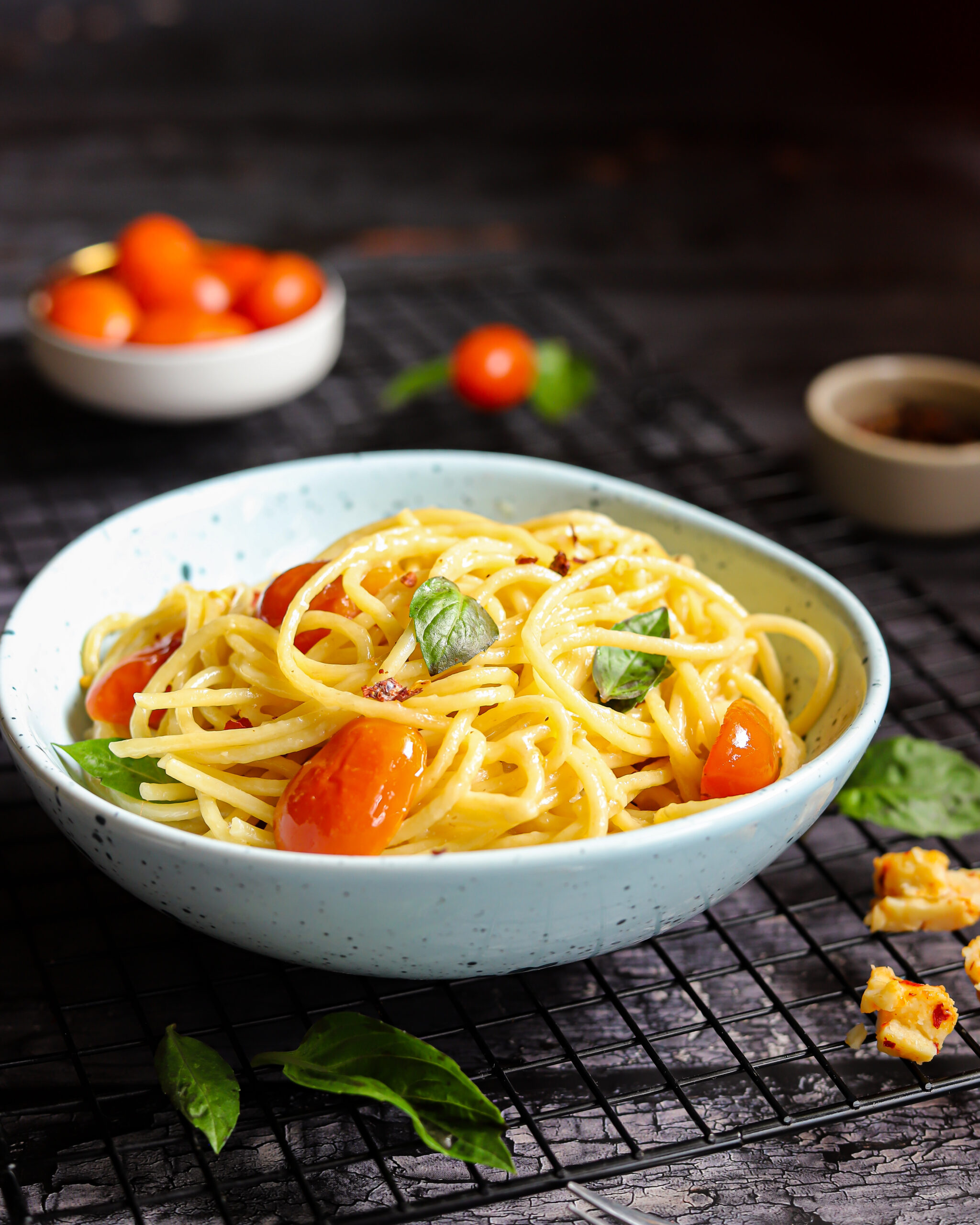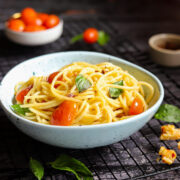 200g – Pasta of your choice
3-4 Cups – Water to cook the pasta
⅓ Cup – Fresh cream
⅓ Cup – Akshayakalpa Chilli Cheddar Cheese grated
3-4 Garlic cloves chopped
1 Tbsp – Extra Virgin Olive Oil
½ Tsp – Salt
1 Medium sized tomato or 6-7 Cherry tomatoes diced
¼ Tsp – Chilli flakes
¼ Tsp – Crushed pepper
¼ Tsp – Dried basil or 1 Tbsp – Fresh basil chopped
Step 1:
Cook the pasta as per the instructions on its package.
Step 2:
Reserve ¼ cups of the pasta boiling water and drain the rest of the water once the pasta is cooked.
Step 3:
Place a pan on heat, add the olive oil, chopped garlic and tomatoes. Saute it for a couple of minutes.
Step 4:
Once the tomatoes start to go soft, add the cooked pasta, the cream and the grated cheese. Give it a toss and add the pasta water.
Step 5:
Once the cheese melts and a creamy sauce starts to form, add the salt, chilli flakes, pepper and basil.
Step 6:
Give everything a thorough mix and once the sauce is thick enough to coat the pasta, take it off heat.
Step 7:
Serve the pasta warm
This recipe is shared by  

Vanillatrails