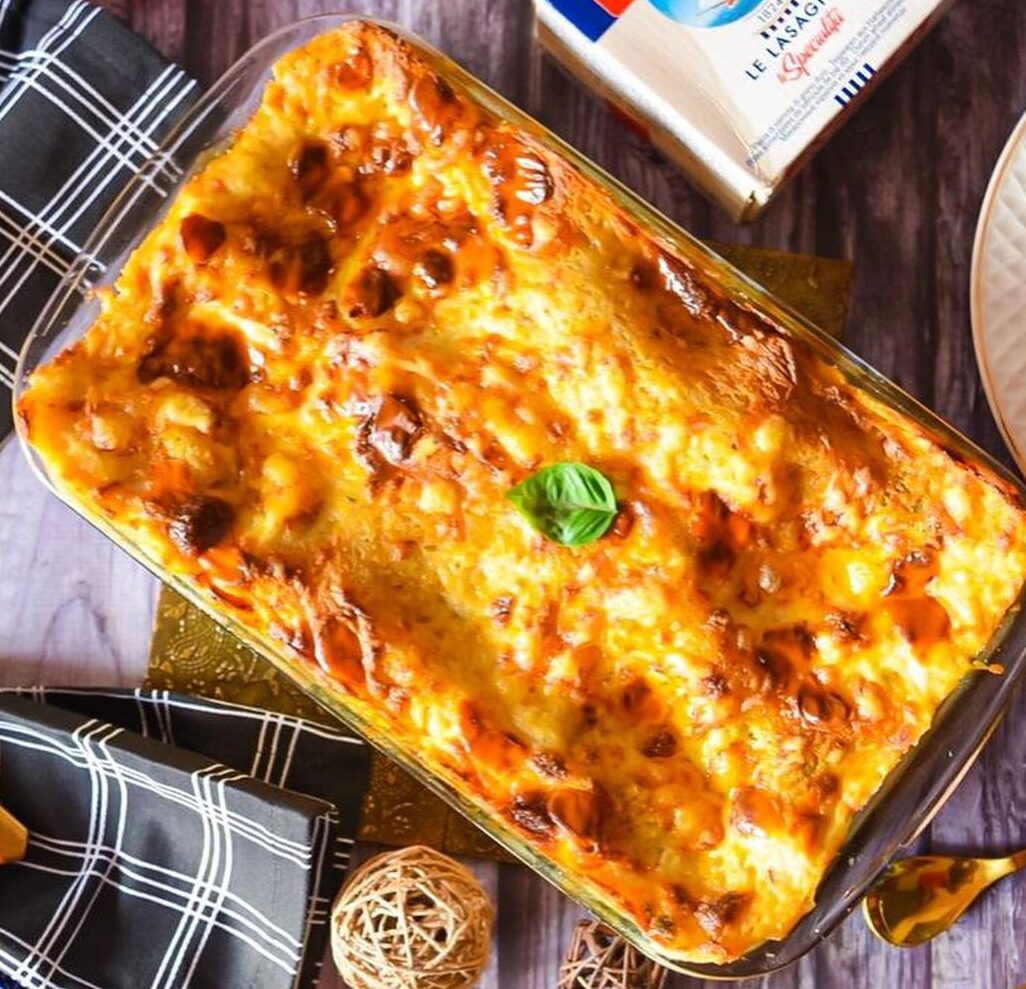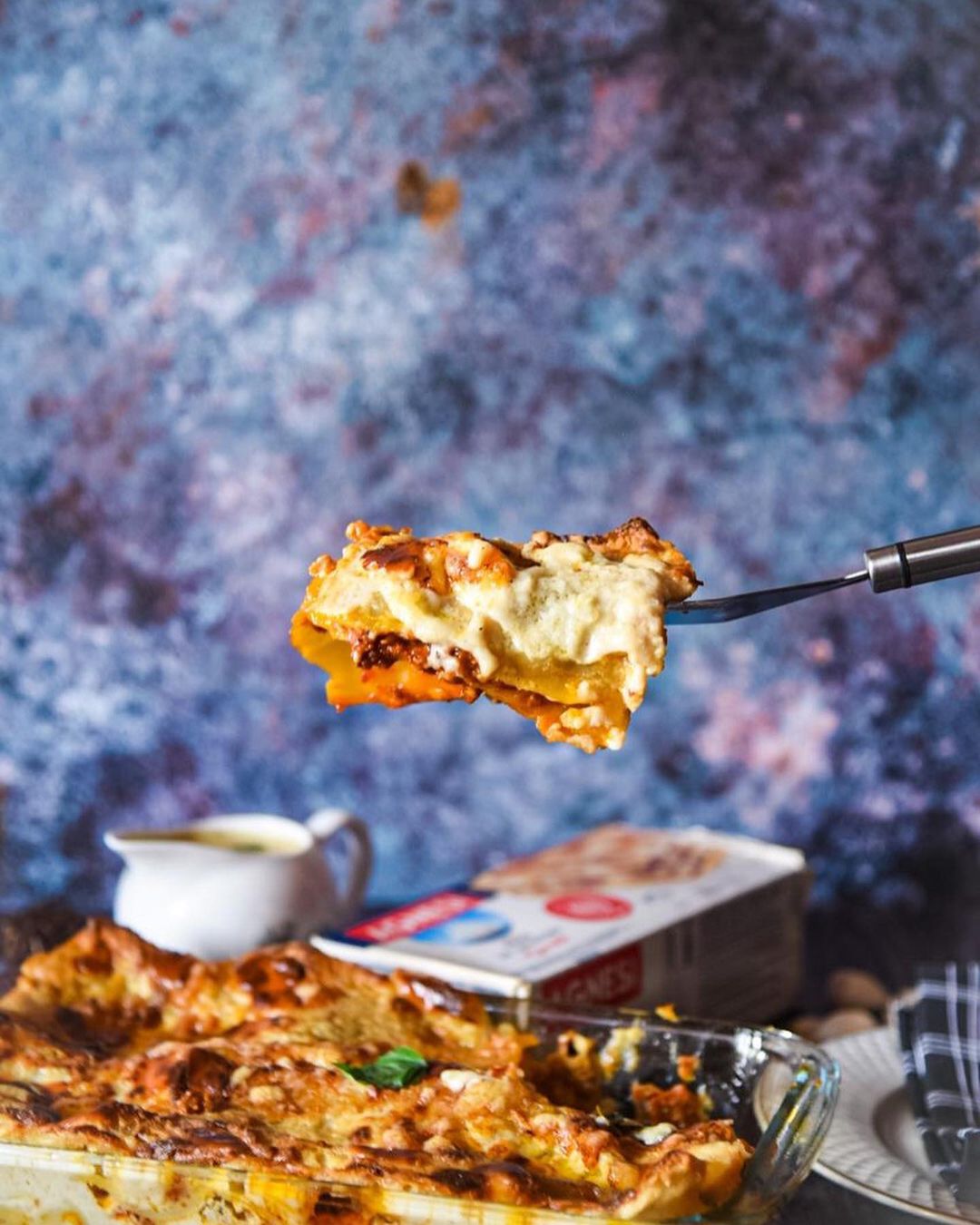 The meat sauce
The white sauce – creamy and thick, but no cream required.
Pasta sheets
Assembling and baking.
Bolognese sauce:
Step 1:
In a pan cook minced chicken, onion, and garlic over medium heat until well browned.
Step 2:
Stir in crushed tomatoes, tomato paste, tomato sauce, and water.
Step 3:
Season with sugar, basil, fennel seeds, Italian seasoning, 1 teaspoon salt, pepper, and 2 tablespoons parsley. Simmer, covered, for about 20 mins stirring occasionally.
Cheese sauce – Click for recipe
Noodles: Use No boiled pasta sheets
Step 4:
Lightly grease a deep 9×13 pan.
Step 5:
To assemble, spread 1 1/2 cups of meat sauce in the bottom of the baking dish.
Step 6:
Arrange noodles lengthwise over meat sauce. Spread with one half of the cheddar cream cheese sauce.
Step 7:
Top with a third of mozzarella cheese. Repeat layers, and top with remaining meat sauce and cheddar cream sauce and mozzarella cheese.
Step 8:
Preheat the oven to 375 degrees and bake for 30 to 35 minutes.
This recipe is shared by  

nchanneldot