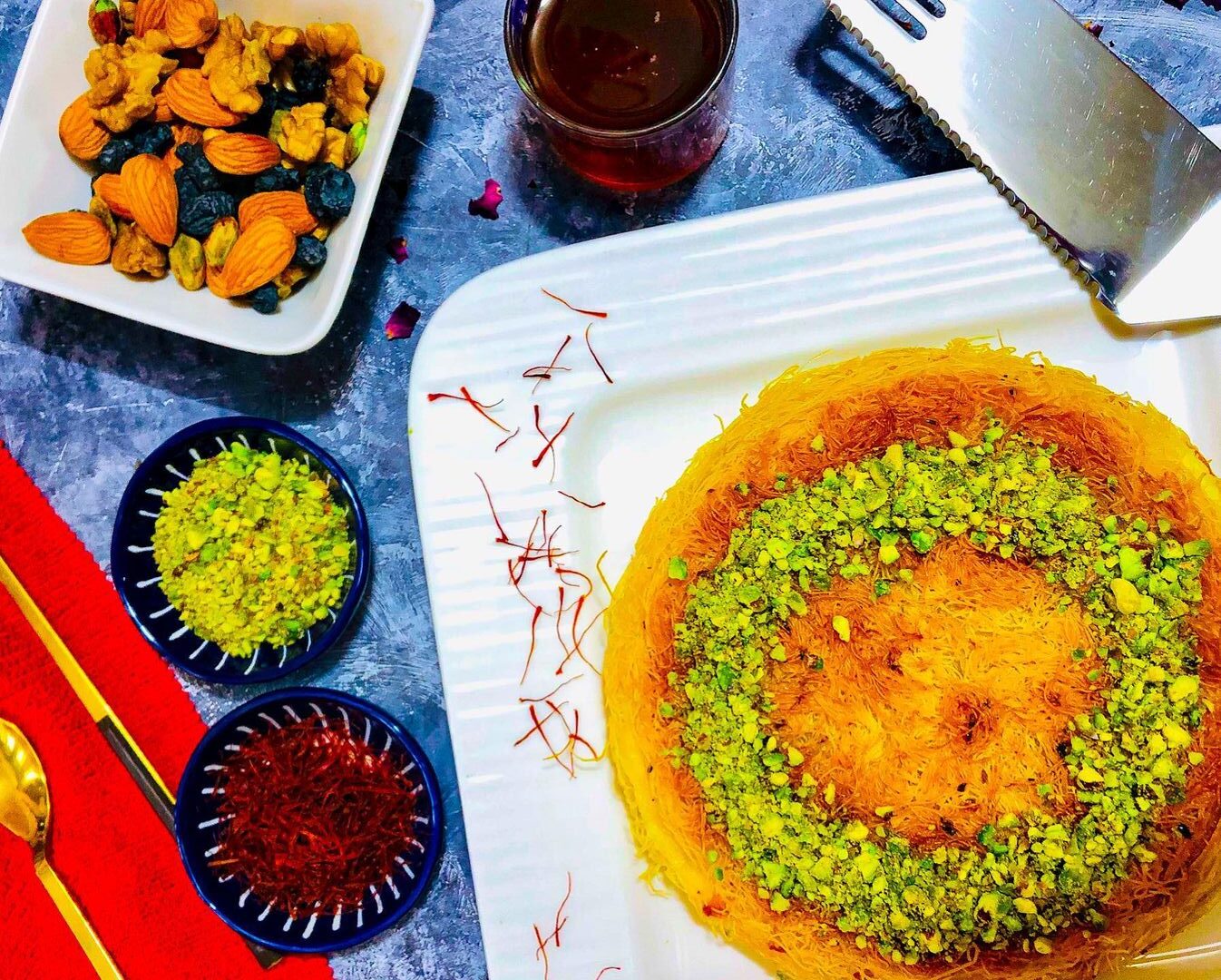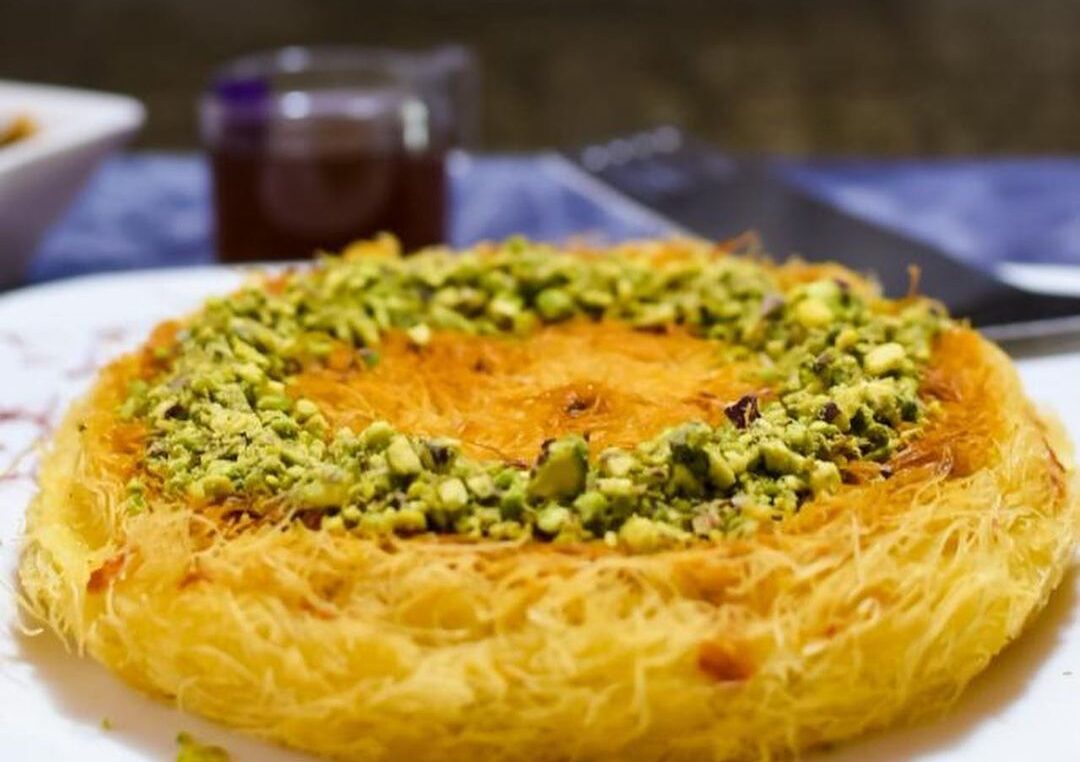 Kunafa is a traditional Middle East dessert made from cheese pastry soaked in sweet sugar-based syrup. It is called "The Queen of Arabic desserts" and makes a great dessert that you can serve after a traditional Middle Eastern Meal.
250 grams Kunafa Dough
200 grams butter, melted
1/4 cup Pistachios, chopped
1 cup Heavy cream
2 teaspoons Cornflour
1/2 cup Akshayakalpa cheese,
1-1/2 cup Sugar
1 cup Water
1 teaspoon Lemon juice
Saffron
Sugar-syrup:
In a saucepan, add sugar and water and boil until it becomes sticky and comes to a syrup consistency.

It should have a 

two-string

 consistency. Ensure you do this on low heat.

 

Remove the sugar syrup from heat and add lemon juice and saffron.
Kunafa filling:
Heat heavy cream and add cornflour, whisking vigorously without forming lumps.

 

Boil, keeping it in low flame and once it

thickens, allow

 the milk custard to cool completely.
Kunafa crust:
Break the strands of

kunafa

 dough with hands. 

 

Add melted butter and mix well with hands to coat the 

kunafa

 dough well with butter. 

 

Now divide the quantity of coated strands into two.
Layering the kunafa:
Take the baking pan lined with parchment paper and greased with butter.

 

Add one half of the 

kunafa

pastry to the bottom and press well into an even layer.




Pour the milk pudding and spread evenly. Sprinkle the shredded cheese above the 

pudding.

 

Next,

 add the other half of the 

kunafa

pastry at the top and press down gently. 

 

Preheat the oven to 180 C.

 

Place the 

Kunafa

 Pastry in the oven and bake for about 30 to 40 minutes until the top turns brown and 

crispy.

 

R

emove it from the oven and pour the sugar syrup on top and garnish with pistachio and enjoy

!
This recipe is shared by  

nchanneldot