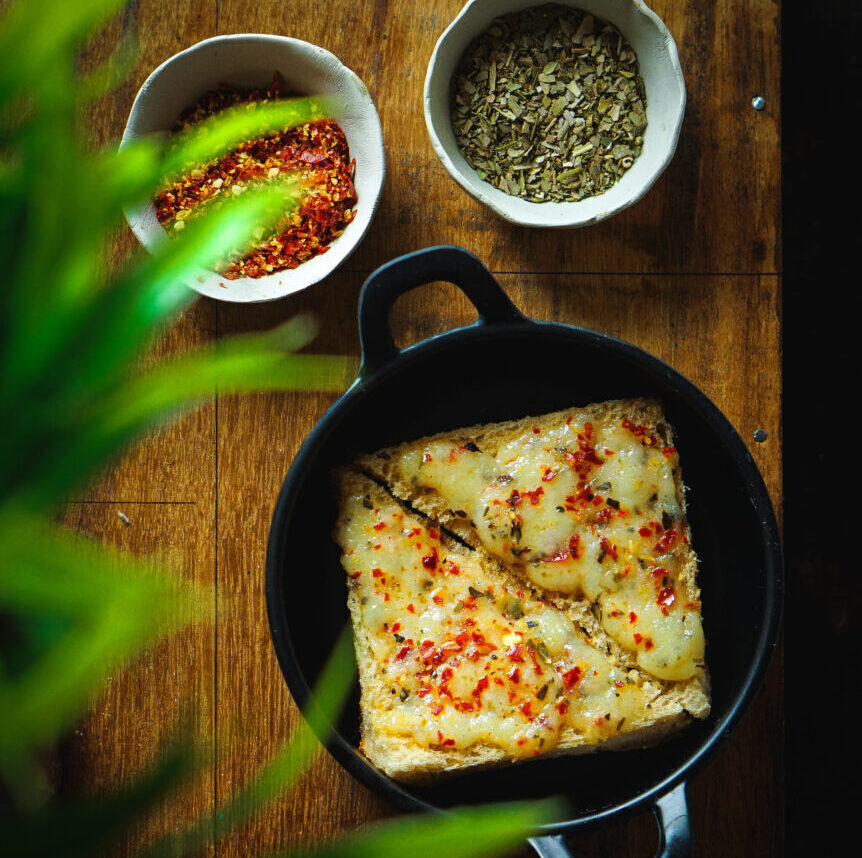 Whole Wheat Bread Slice: 1
Grated Akshayakalpa Organic Artisan Mild Cheddar Cheese: 1.5 tbsp
Red Chilli flakes: 2 tsp
Dried oregano: as required
Butter: 3 tsp
Step 1
Butter one side of the bread and keep aside. Mix the grated cheese, chilli flakes and oregano. Set aside. Place the cheese mixture on top of the buttered bread slice.
Step 2:
Heat a Tawa and melt little butter. Place the bread slice with the cheese mixture and toast covered on low flame for 5 minutes. When the cheese has melted and the bread has turned golden brown on the underside, remove it from heat. Serve hot.
This recipe is shared by  

gouthamiyuvarajan