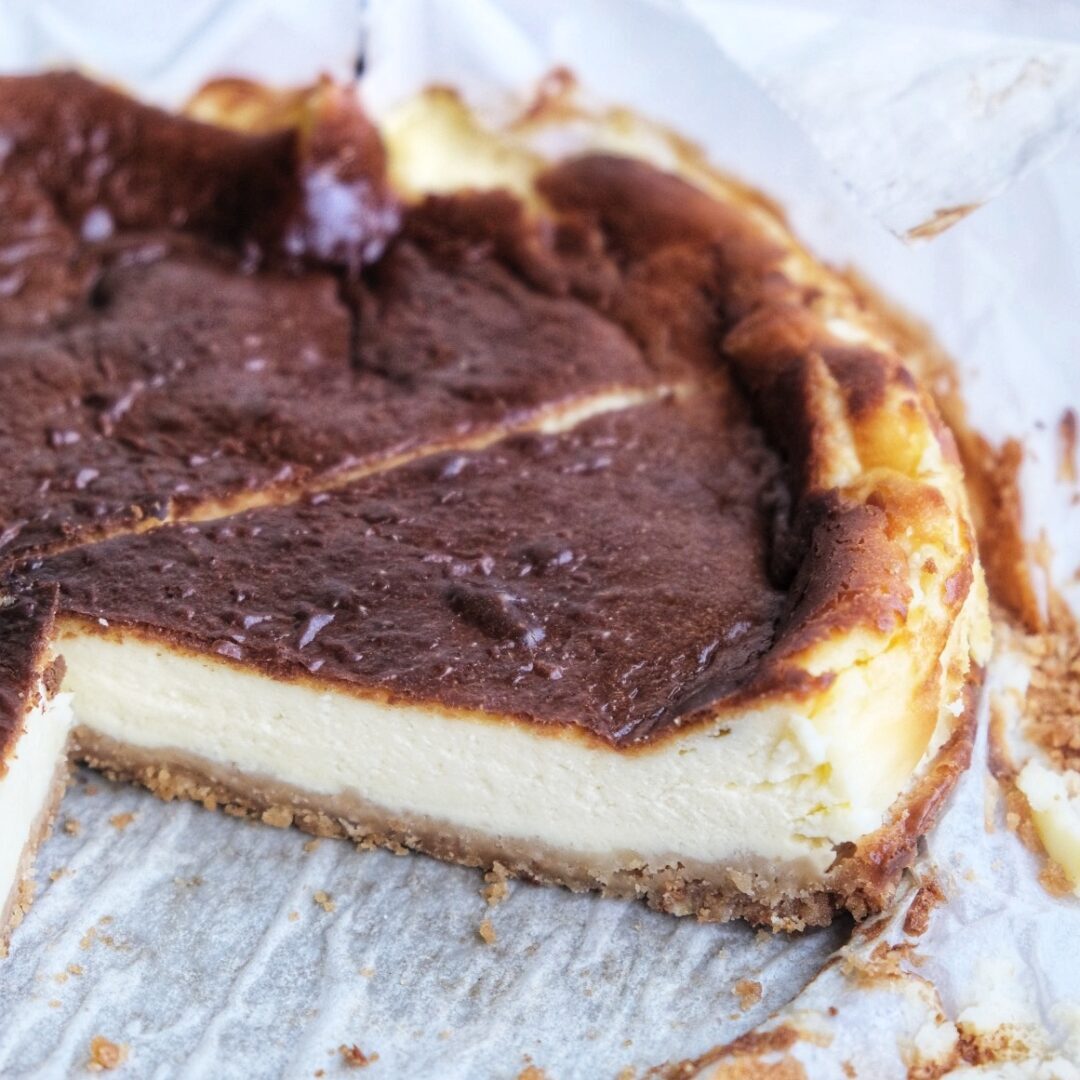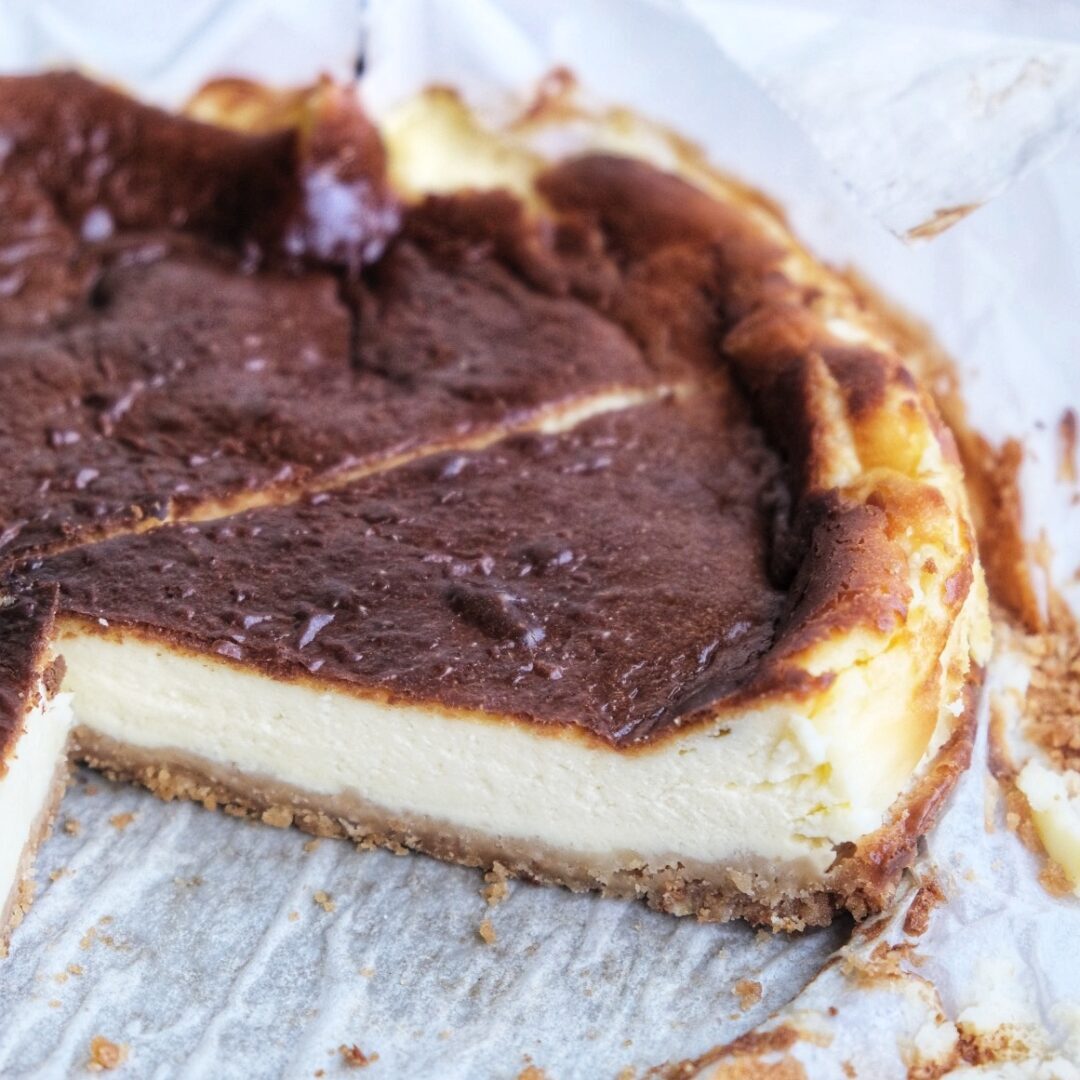 100 gms digestive biscuits – ground to a powder

4 tbsp Akshayakalpa salted butter – melted

225 gms cream cheese

50 gms castor sugar

1 large egg

1 tbsp all-purpose flour

1/2 cup heavy cream

1 tsp vanilla extract
Step 1:
Preheat oven to 200°C.
FOR THE CRUST
Step 2:
In a small bowl, add the crushed digestive biscuits along with the melted butter. Mix until it resembles wet sand.
Step 3:
Line the bottom and sides of a circular cake tin (7-inch) with parchment paper and press down the crust into an even layer. You could use the back of a flat glass to press down. Set aside to be used later.
FOR THE FILLING
Step 3:
Whisk the cream cheese and sugar together until light and fluffy. This can be done on medium speed for a minute. Add in the vanilla extract and egg and whisk until well combined. Set aside.
Step 4:
In a small bowl, stir together the salt, flour and 2 tbsp of the heavy cream, stirring to form a paste. Slowly add in the remaining heavy cream and add to a food processor, just to make sure there are no lumps present in the mixture.
Step 4:
Add the blended flour + cream mixture to the cream cheese mixture. Mix well using a spatula, scraping down the sides of the bowl to ensure the mixture is smooth.
Step 5:
Pour the batter into the prepared cake tin and bake for 30 minutes until the top is browned and the centre is still slightly jiggly. Let the cake cool completely and it will compress with the edges upright.
Step 6:
It can be had as is or with fruit, caramel or a chocolate sauce. Enjoy!
This recipe is shared by  

therecipelab