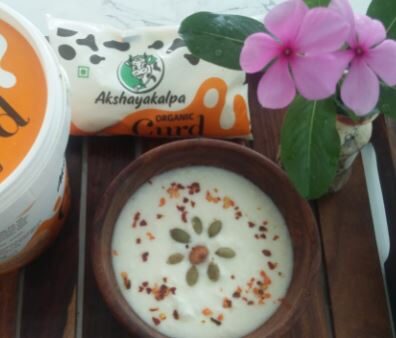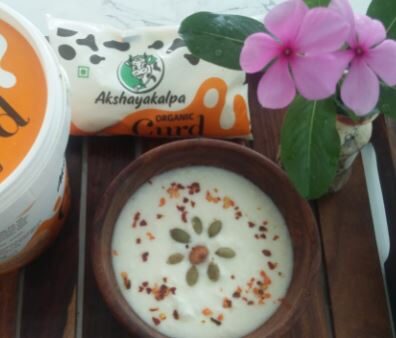 Carrots are a bundle of Vitamin A, B6, K1 and Beta carotene. They are a perfect health food and best beneficial when combined with organic curd. 
Akshayakalpa

 curd-200gms

 

Any edible seeds 

(roasted

-pumpkin, watermelon, 

sunflower

) -50 

gms

 

Sprinkle of spices (chilli or pepper)

Honey/

jaggery

– 1 teaspoon (optional)
Mix up all the

ingredients and serve

.
This recipe is shared by  

Akshayakalpa