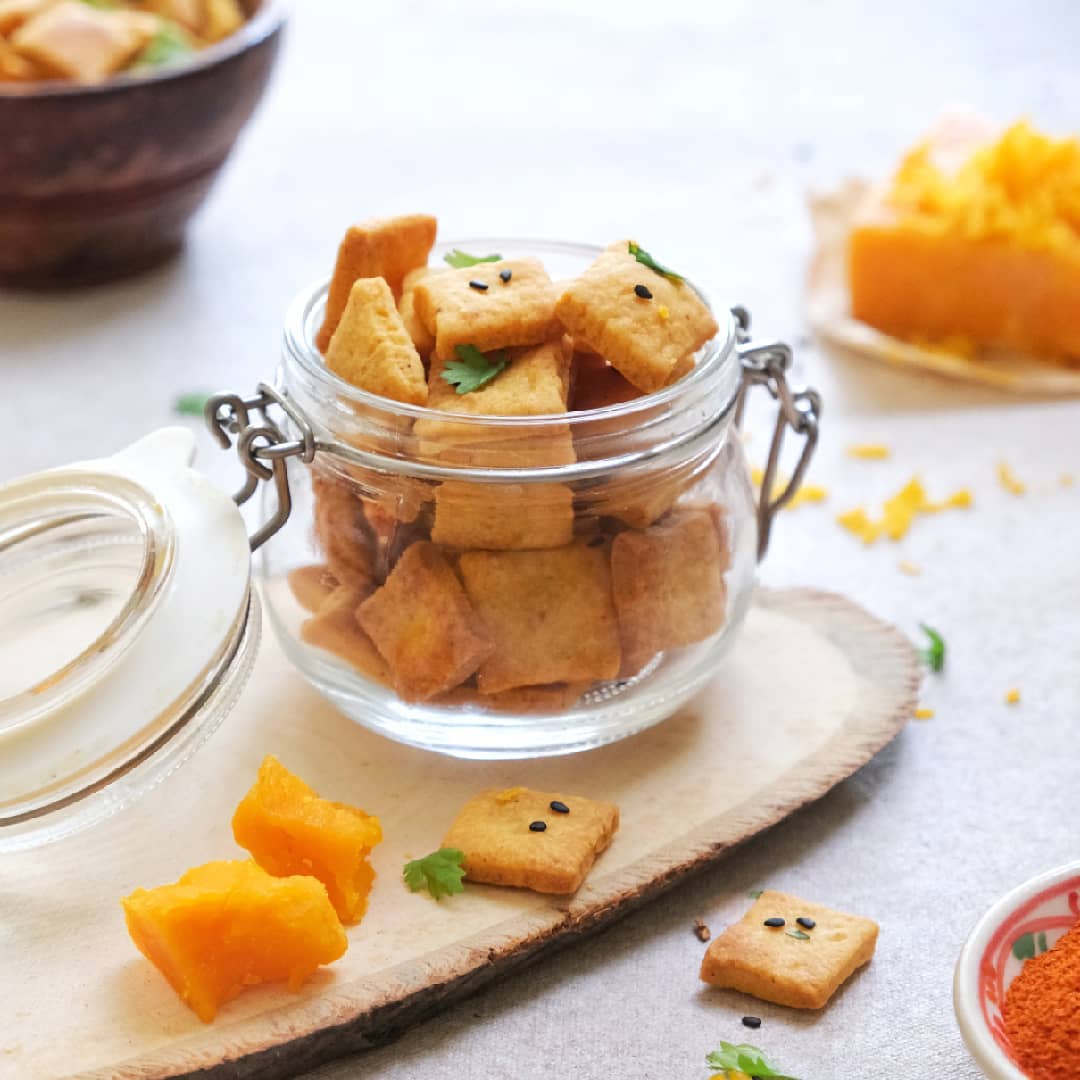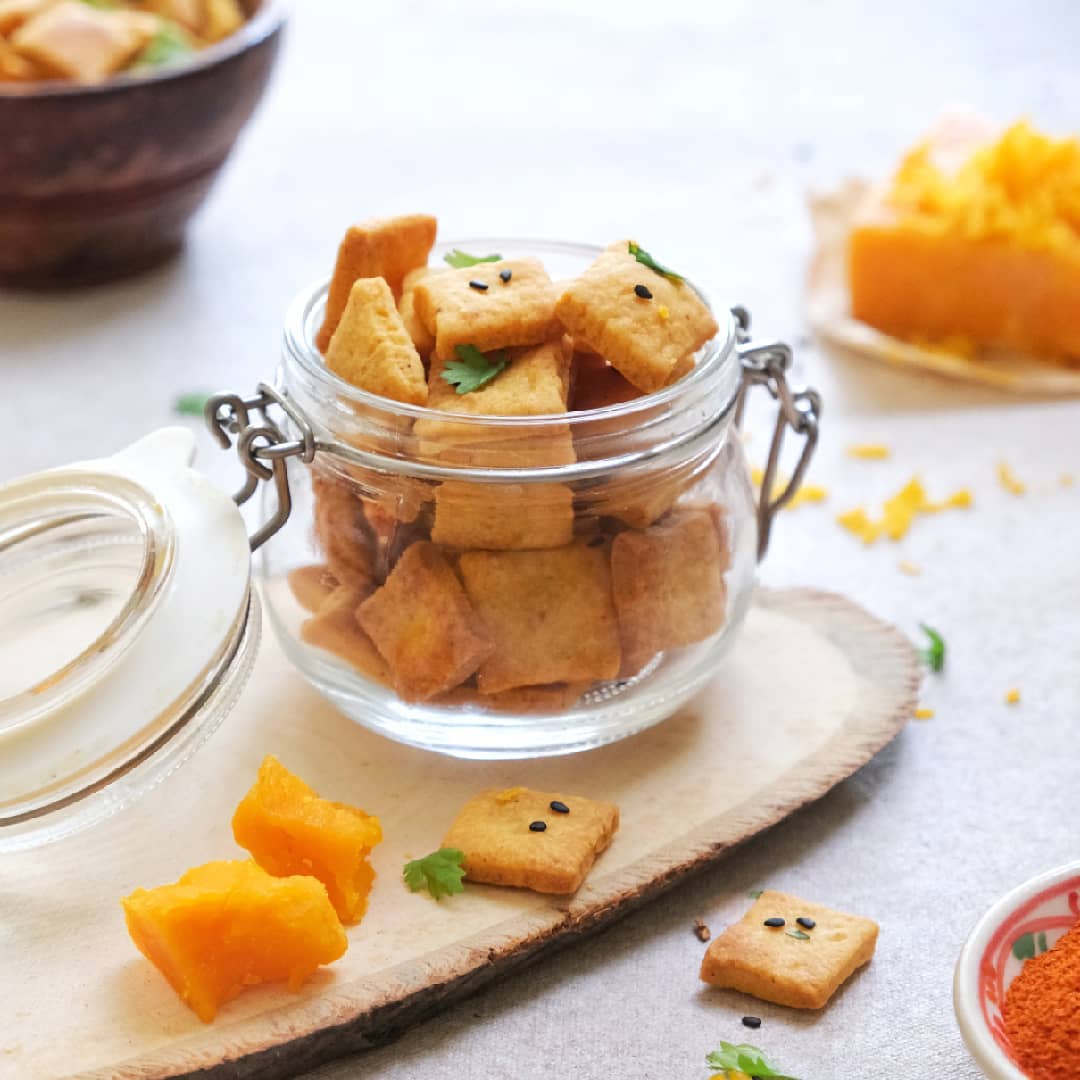 1/2 cup Akshayakalpa cheddar cheese (grated or broken into small pieces)

1/2 cup all-purpose flour

1/2 tsp cornflour

3 tbsp cold unsalted butter

1 tbsp cold water

1 tsp salt

1/2 tsp red chilli powder

1/2 tsp chaat masala

1/2 tsp cumin powder

Black sesame seeds to sprinkle
Step 1:
In a blender, add in the grated cheese, flour, cornstarch, and salt until combined. Add butter and process until the mixture starts forming clumps. Lastly, add water and pulse until the dough comes together.
Step 2:
Lightly flour your working surface and place the dough. Add in the spices – red chilli powder, cumin powder and chaat masala. Start kneading by gently folding the dough until the spices are well combined.
Step 3:
Roll out the dough to 1/4 inch thick. Sprinkle some black sesame seeds over the dough and roll once to set them. Cut into 1-inch squares and prick the centre of each square with a toothpick to allow some air to escape.
Step 4:
Bake for 15-17 minutes or until golden brown. Let them cool completely before storing as they may lose the crunch. Enjoy!
This recipe is shared by  

therecipelab