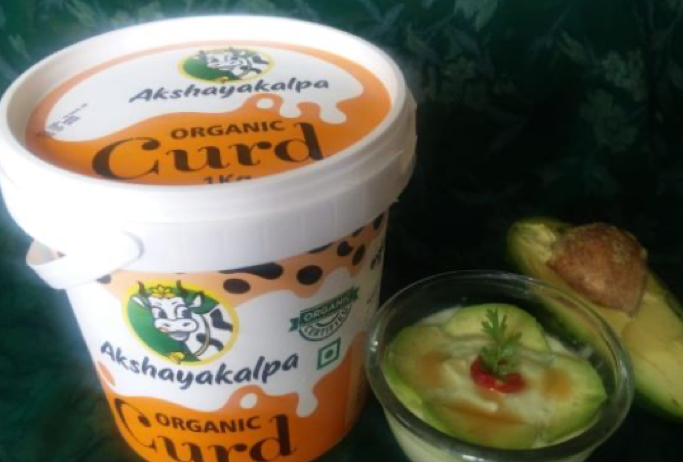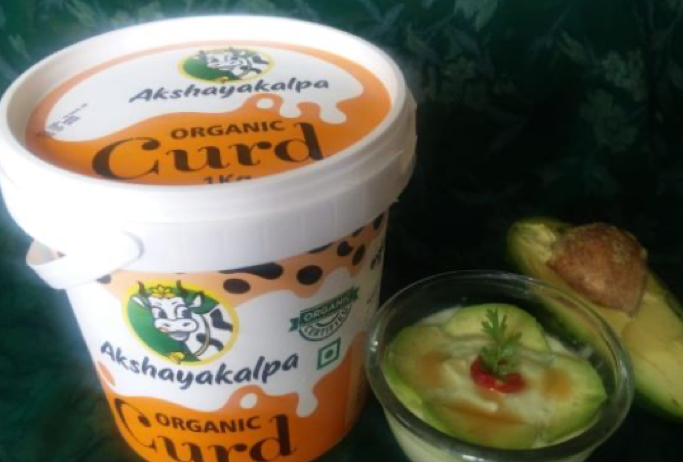 This nutritious smoothie has all the magic loaded, to bring back the energy and pep up for tougher tasks ahead.
Avocado is known as the superfruit because of a wide variety of nutrients in it.
It comprises of Vitamin K, B5, B6, E, B2, B3, Folate, iron, zinc and potassium. This fruit's texture and taste, when combined with Akshayakalpa curd and honey, can be termed complete food.
Try it today and get all the benefits at your fingertips.
Akshayakalpa Organic curd-200gms
1 Avocado/butter fruit
Honey and cherries -1 tbsp each
Step 1
Deseed and peel the fresh ripe avocado and cut to pieces.
Step 2
whisk with Akshayakalpa curd in a blender or miner for 10-12 seconds.
Step 3
Mix honey and garnish with cherries, serve cold.
This recipe is shared by  

Akshayakalpa