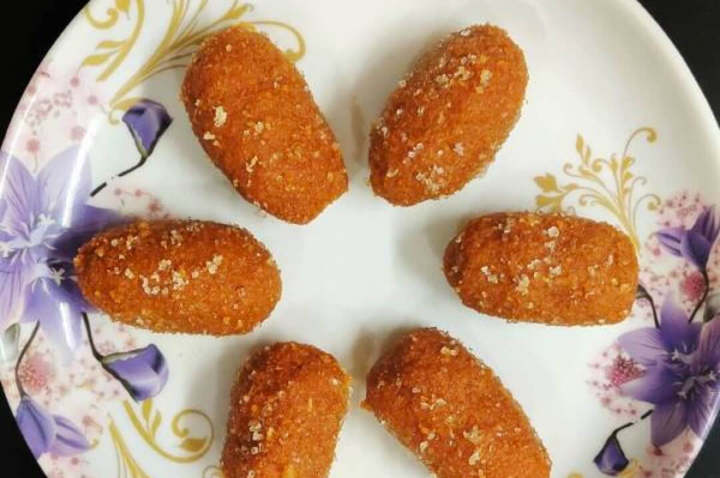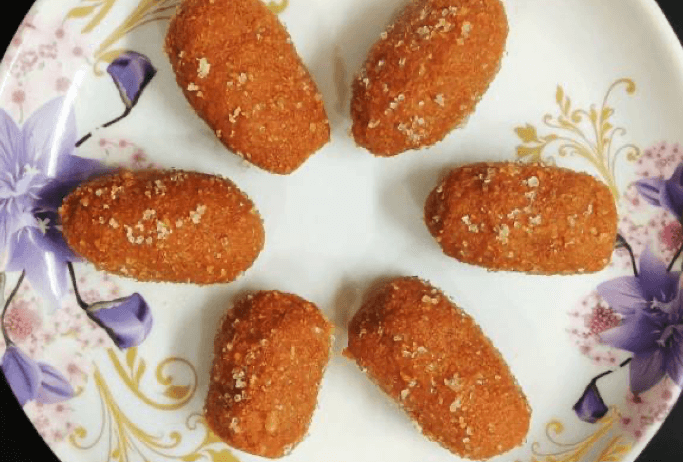 Dharwad peda is an Indian sweet delicacy unique to the northern Karnataka city; Dharwad. It derives its name from the city of Dharwad in Karnataka. This sweet's history is around 175 years old. Dharwad peda has been accorded Geographical Indication tag.
Akshayakalpa Organic Malai Paneer:200gm
Alshayakalpa Organic Cow Ghee: 2 spoons
Sugar/Mishri powder: 3-4 spoons
Akshayakalpa Organic Milk
Step 1
Grate 200gms of paneer
Step 2
In a pan add the paneer, 2 spoons of ghee and fry them on a low flame
Step 3
Add the sugar/Mishri powder, keep mixing
Step 4
Add a spoon of milk every 8-10 minutes ensuring it doesn't dry out, the colour slowly changes.
Step 5
Once the colour turns golden brown, turn off the flame and cool it down.
Step 6
After cooling down, blend it to a fine powder, all this to the pan, add 4-5 spoons of milk and cook till it turns brown.
Step 7
While the mixture is partially hot, make cylindrical shapes out of them and roll it in the sugar. You can add little milk if it can't hold shape.
Step 8
That's it Enjoy your Dharwad Peda.
This recipe is shared by  

Samhitha (tindi_teertha_official)