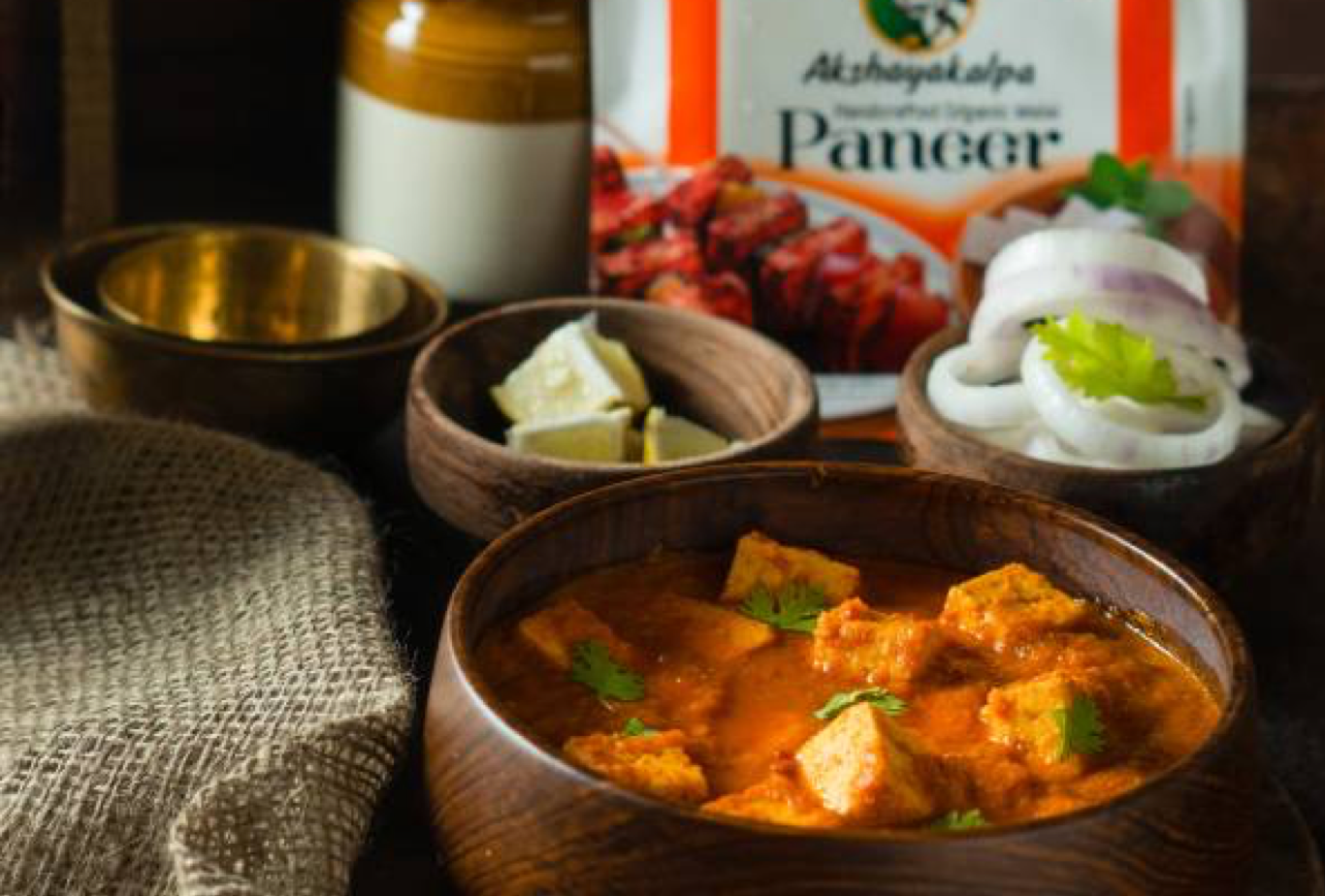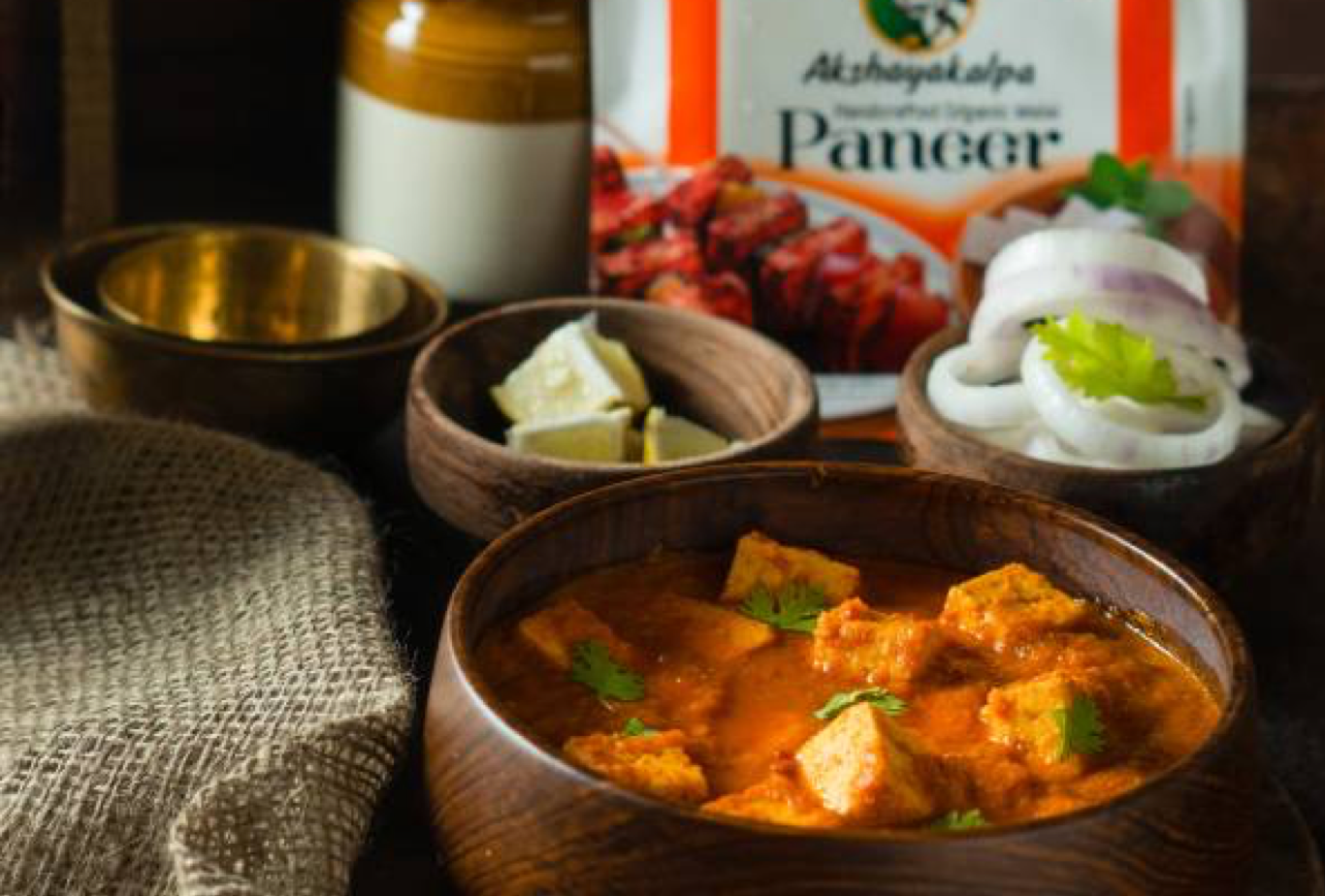 Paneer Masala is a North Indian Paneer Curry, made with onion, tomato, ginger-garlic paste, and aromatic spices. Pan-fried Paneer pieces are added in this spicy onion tomato curry, which is apt for your everyday meals or can be a part of your festive meal too.
200g Akshayakalpa Organic Handcrafted Malai Paneer
2 Onions
2 Tomatoes
2 tbsp Oil
Hot Water as needed
1 tsp Coriander Powder
1/2 tsp Cumin Powder
1/2 tsp Chilli Powder
1/2 tsp Garam Masala
1 tsp Sugar
Salt to taste
1/2 tsp Cumin Seeds
Step 1
Heat 1 tbsp oil in a pan. Add the onions and saute till they turn transparent.
Step 2
Once the onions turn transparent, add all the spice powders and mix well. Add little water if needed to prevent burning. Saute till the raw smell of masalas is gone.
Step 3
Next add the tomatoes and saute till they turn mushy.
Step 4
Once the tomatoes are done, switch off the flame.
Step 5
Allow the above mixture to cook and blend to a smooth paste and set aside.
Step 6
Heat the remaining oil in a pan. Add cumin seeds and once they splutter, add the blended paste with enough hot water to adjust the consistency.
Step 7
Now add salt and sugar. Mix well. Once it starts boiling, add the paneer pieces and mix carefully.
Step 8
Allow the whole gravy to simmer on low flame for about 10 minutes closed. Garnish with coriander leaves and serve hot.
This recipe is shared by
Gouthami

Gouthami129