Rathnamma: The story of unflinching hope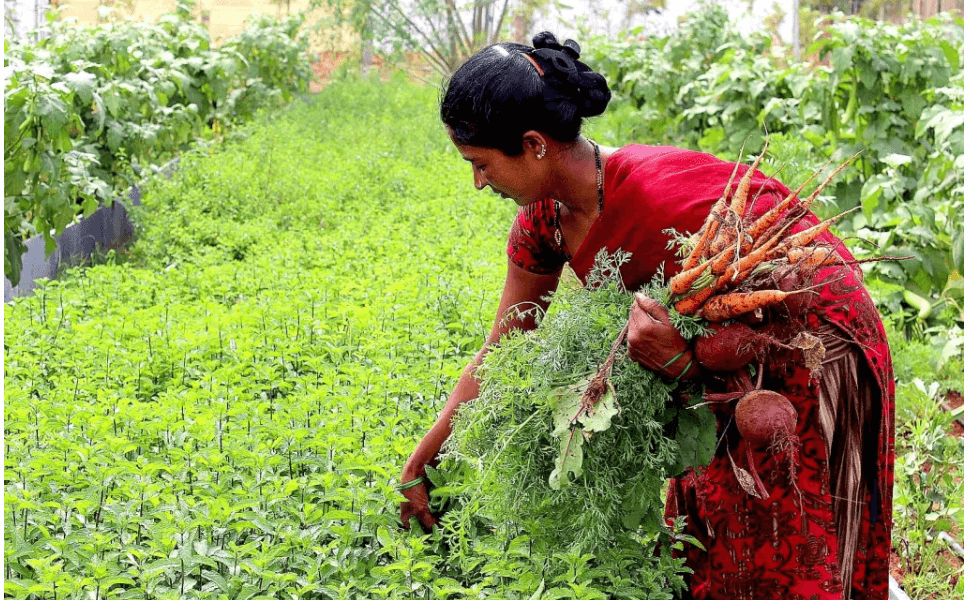 Let it be a day when the sky decides to pour cats and dogs or a day when the sun scorches its heat upon, we never have felt her absence. For she is always there with a gentle smile on her face. The smile would grow even brighter, every time we call her name ' Rathnamma'. As gentle as the smile seems, it wasn't all roses. She knew the pain of thorns too.
As she was taking her step towards class 6, she fell down, trodden down by the death of her parents. At the age of seventeen, she married her maternal uncle and soon became the proud mother of two sons.  She just wanted the best for her children. It was in her job description as a mother. She had to look for a job to fend for her children's education and support her husband.
It was three years back when she started her journey at Akshayakalpa as a research and development executive at our kitchen garden in Tiptur. It was her first job. And it was the beginning she had hoped for.
Days passed and it still was her job. The only thing was that it didn't feel like one. It was her way of life. A life amidst nature! A job embracing the soil.
"I am very happy to work at Akshayakalpa. The moment I enter the campus I feel joyful, seeing the plants and soil take shape every day. The hope of seeing them grow makes me eager to come back to work every day." says Rathnamma when asked what she likes the most at her job.
At Akshayakalpa she didn't just learn her way around the garden, but her way around life by gaining economic empowerment and building a forte of self-confidence. Not to mention the bicycle riding, which has now become her favourite and daily means of commutation to the Akshayakalpa garden.
As a source of inspiration, she takes hers from Mr Shashi Kumar, CEO of Akshayakalpa organic milk. "I feel grateful to him for teaching me the work and to Akshayakalpa for providing the opportunity to work on the things that interest me the most: Plants and Soil."
As she walked away, she carried an air of humility around and a smile on her lean face which is quite contagious. Along, she carries her dream to scale Akshayakalpa vegetables and greens as that of milk.