Maatu Pongal: A Celebration of Cows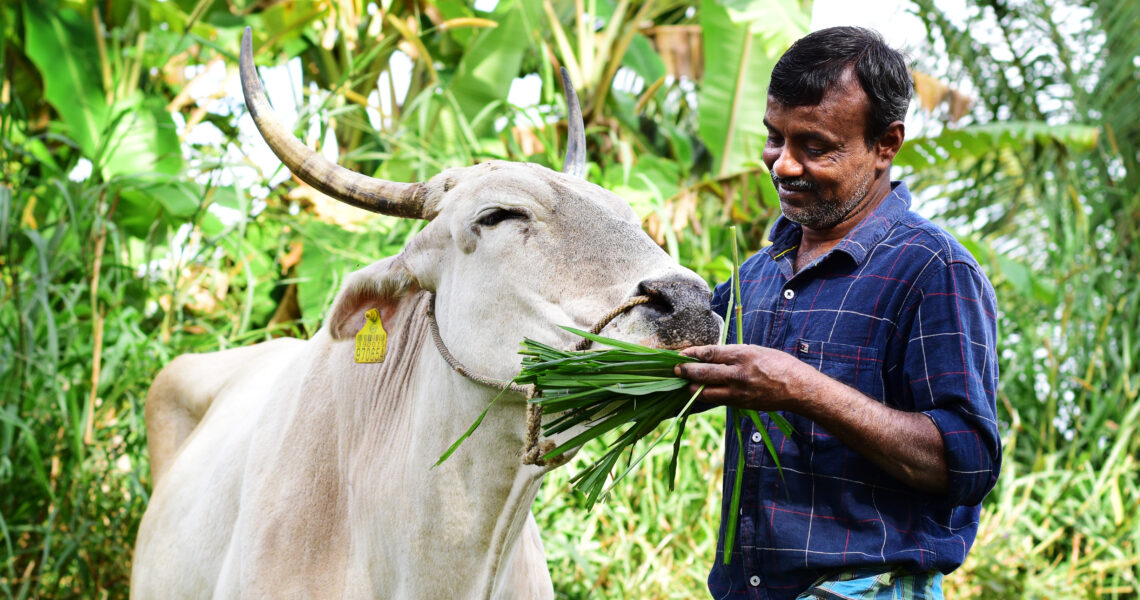 Every morning there's something that makes me wake up from my bed. The prospect of a new and beautiful day and well, of course, the soothing aroma of Coffee! For some it's coffee, for some it's a homely glass of plain milk. For a drink that is too familiar and indeed a part of our everyday life, have you thought about thanking the cows that it comes from? 
Well, it's the season for it! It's January 15 and its Maatu Pongal. A day observed to thank, celebrate and cherish our cows. The story of the celebration dates back to 200 B.C, the Sangam age where the tradition originated in Tamil Nadu.  
The lands and the crops flourished. The smell of the fertile soil and the bountiful harvest was in the air. And the people knew it wasn't just their work. They wanted to thank the nature that brought the rain upon the lands. They wanted to thank the animals that worked alongside to yield the gift of the land. 
Thus began a festival, to pay gratitude to nature and animals that were an integral part of agriculture, the source of livelihood. And still is! 
Thousands of years have gone by. And today Maatu Pongal, observed on the second day of Pongal is celebrated with fervour and bliss all over Tamil Nadu. A festival just for the cows!  
Like every other tradition, it starts with cleansing. An extra effort would go in the way of cleaning the sheds and the cows. Colours are smeared across the sharpened horns of the cows that reflects the happiness they bring upon. With anklets and tinkling bells that make them more beautiful, they are worshipped and presented with 'Pongal', a sweet dish that is named after the festival. 
Not with sweets, not with ornaments, but we too at Akshayakalpa celebrate our cows by having them roam around freely, by providing access to healthy organic feed whenever they want, by taking care of them and most importantly by loving them. In our own way, we too thank these beautiful, majestic beings every single day!