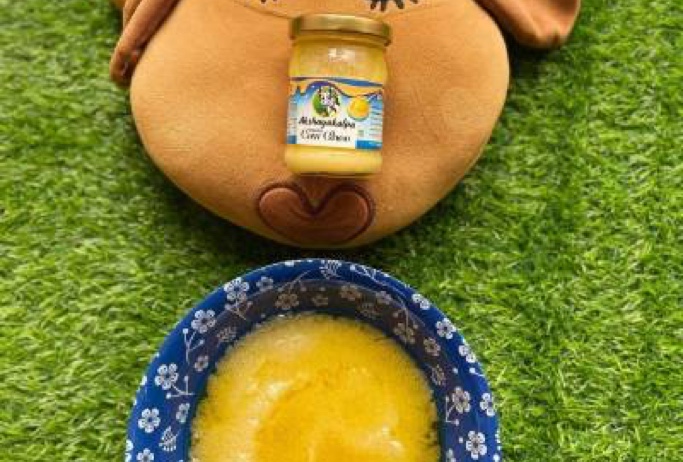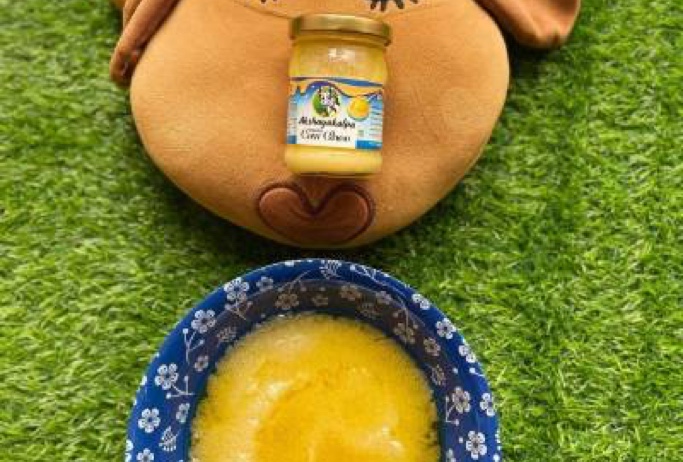 Suji ka halwa is a quick, easy and delicious pudding which is often made in most Indian homes. Akshayakalpa Organic Cow Ghee makes your halwa taste even better.
Suji / Rawa: 1 cup
Sugar: 1 cup
Ghee: 1 cup
Water: 2 cups – cardamom powder or extract (2 elaichi seeds)
Dry fruits like raisins, almond, cashew for garnish (optional)
Step 1
In a bowl mix sugar and water with cardamom and stir it till sugar dissolves.
Step 2
Heat a pan to medium heat add Akshayakalpa ghee, allow for it to melt in liquid consistency.
Step 3
Once done add your sooji to it and roast the sooji without changing its Color in low-medium heat for 4-5 minutes (stir it continuously to ensure heat is spread across and not confined to one place).
Step 4
Once sooji is cooked, very carefully add the mix of water, sugar, and cardamom which we prepared in the first step.
Step 5
Keep stirring it in low heat to avoid overcooking.
Step 6
This should take around 3-4 minutes.
Step 7
Your #halwa is ready. Garnish it with dry fruits of your choice.
This recipe is shared by  

Neha(neha_food_lifestyle-Instagram)