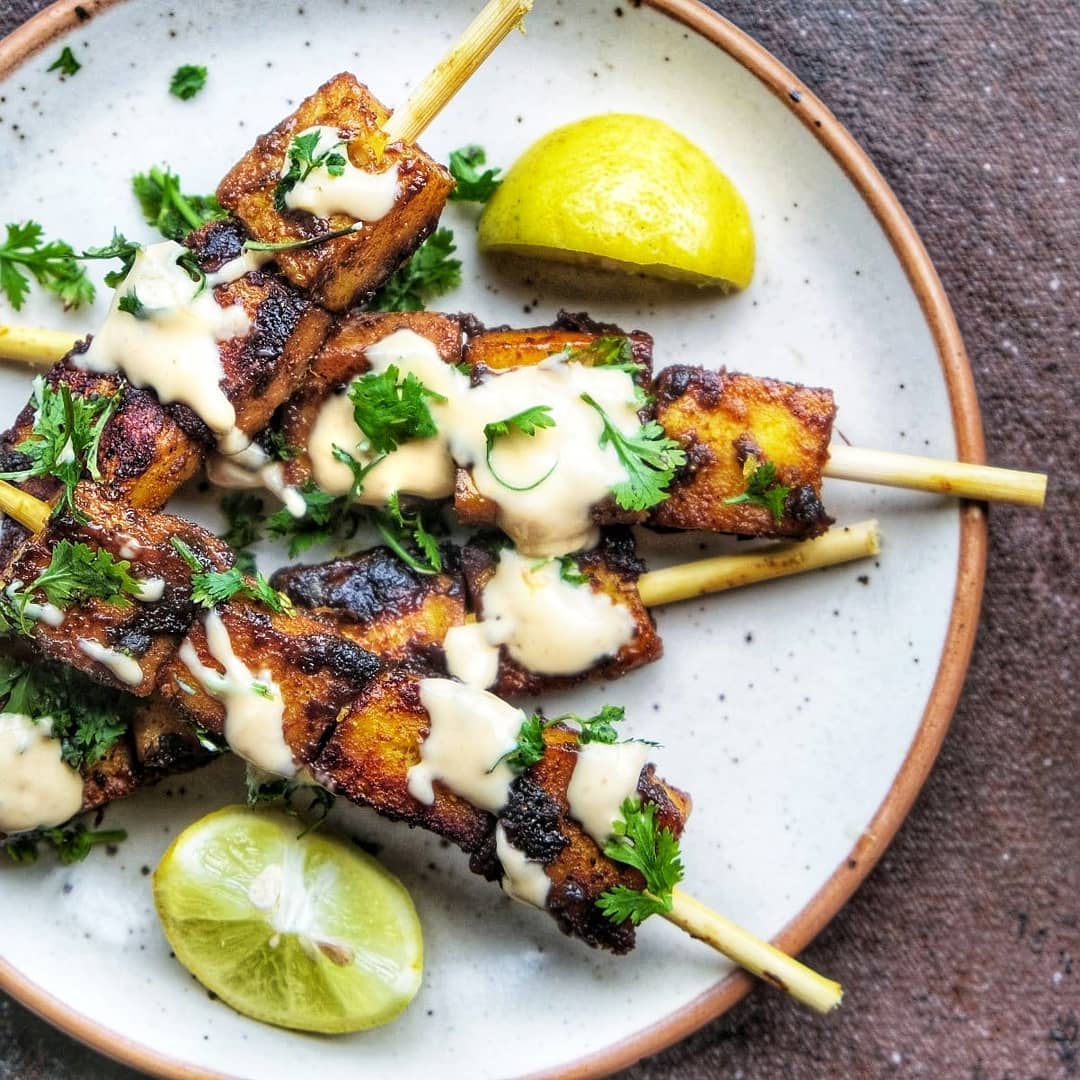 Paneer Satay with Peanut Sauce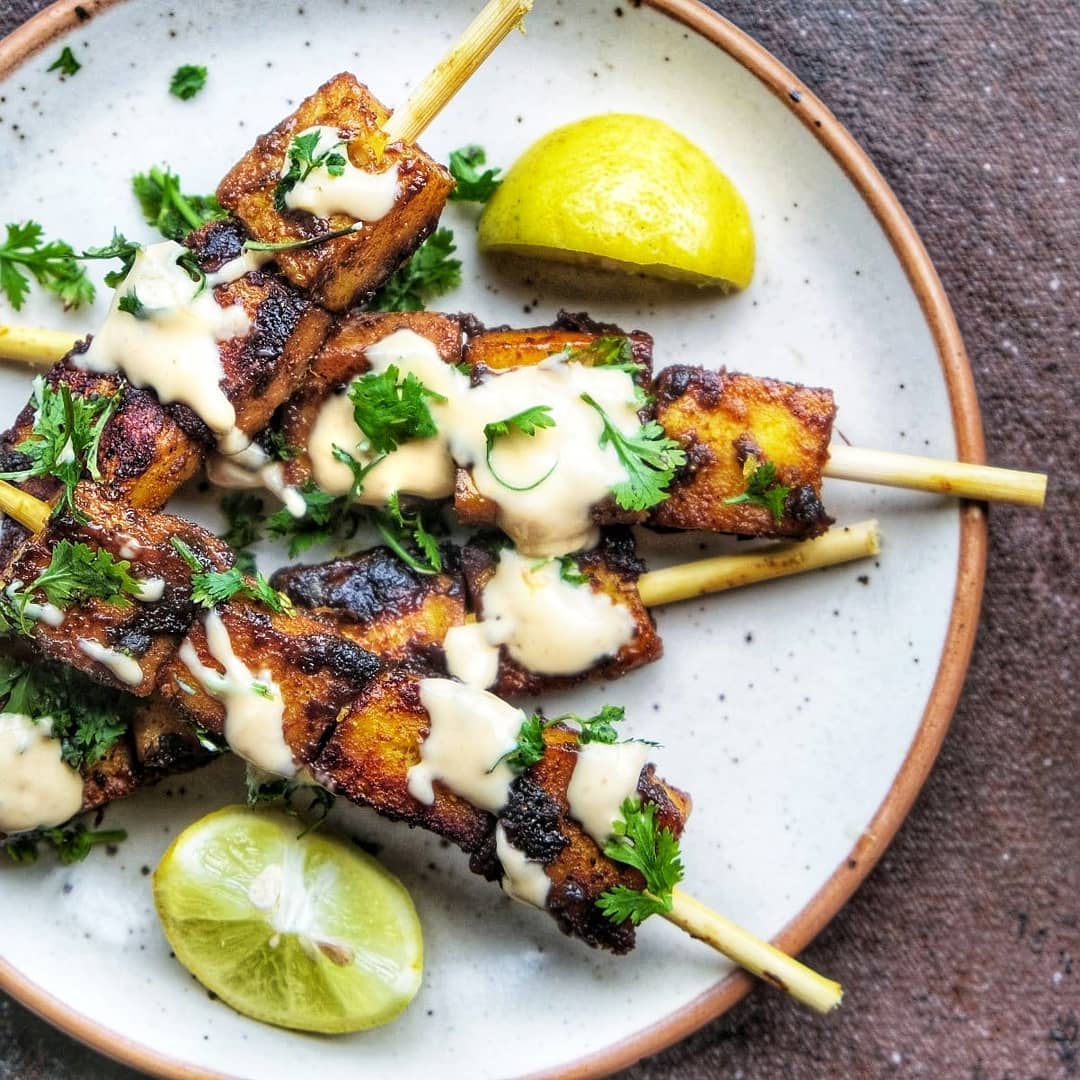 INGREDIENTS
1 1/2 cup Akshayakalpa Organic Malai Paneer – cubed (200gms)

2 tbsp vegetable oil
FOR THE PEANUT SAUCE
3 tbsp creamy peanut butter

2 tsp red chilli sauce

A squeeze of fresh lemon juice

Coriander leaves for garnish

FOR THE MARINADE
1/4 cup coconut milk

1 tbsp soy sauce

1 tsp turmeric powder

1 tsp red chilli powder

1 tsp coriander powder

2 tbsp ginger garlic paste

1 tbsp brown sugar/jaggery

1 tsp salt

1/2 tsp black pepper
Step 1:
In a large bowl, add all the ingredients for the marinade and mix well. Toss in the cubed paneer making sure all the pieces are well coated. Set this aside for 15 minutes.
Step 2:
Heat a pan with oil and place the marinated paneer. Let it cook on both sides or until the paneer is slightly charred around the edges. Do not overcrowd the pan. There will be some balance marinade, save this for the peanut sauce.
Step 3:
In a small bowl, add the peanut butter, chilli sauce, lemon juice and 3 tsp of the marinade. Add 4-5 spoons of water and whisk well. It may start to thicken and become grainy at the beginning but as you keep whisking the sauce will get creamy. Add more water if required.
Step 4:
Push the paneer into skewers, drizzle with peanut sauce and garnish with fresh coriander leaves. Enjoy!
This recipe is shared by  

therecipelab