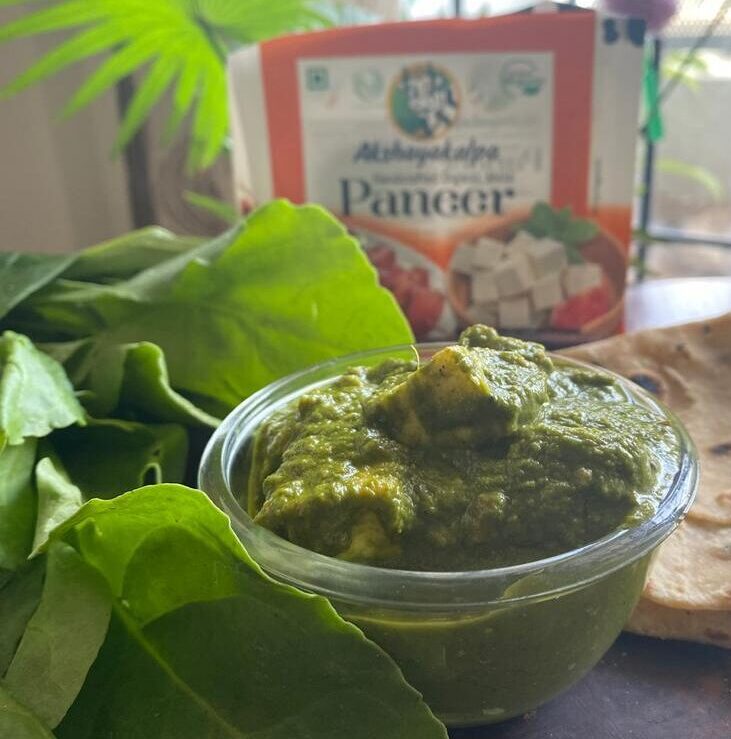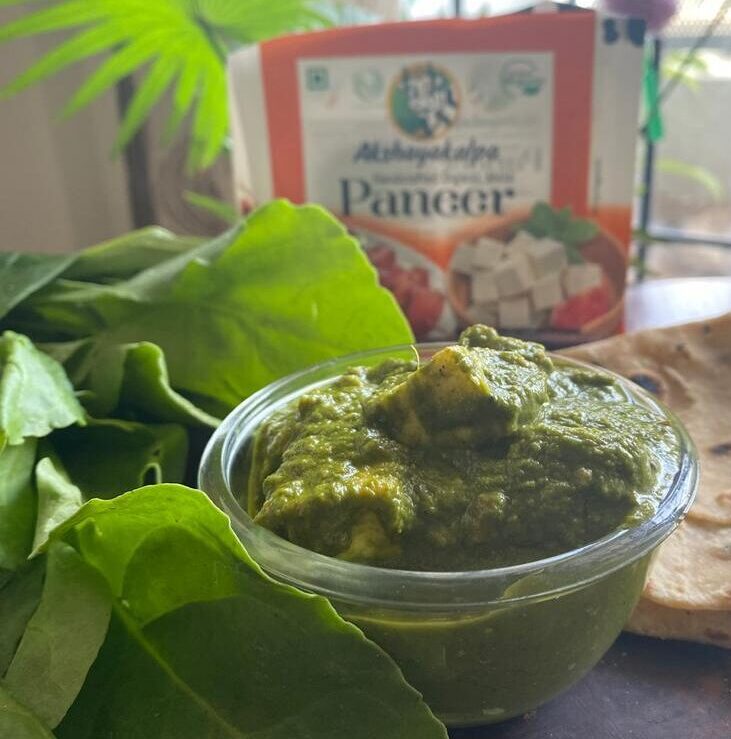 Akshayakalpa malai paneer-200gms
Spinach/Palak-(preferably organic)-250gms
1 bay leaf
1-inch cinnamon
4 cloves
5-6 peppercorns
1-elaichi
½ tsp-snauf
½ tsp-turmeric
4-5 coriander seeds
1-Aniseed
1 medium-sized onion
1 tomato
½ tbsp ginger garlic paste
2-3 green chillies
2 tbsp oil/ Akshayakalpa ghee or butter
Step 1
Fry Akshayakalpa malai paneer cubes in a pan till it turns light golden yellow and keep it aside.
Step 2
In a pan, dry roast bay leaf, cinnamon, cloves, pepper, elaichi, snauf, aniseed and coriander seeds until the aroma starts to develop and spread.
Step 3
In a pan with 1 tbsp oil or butter, roast onions, garlic-ginger paste, chillies and tomatoes until well fried. Add the fresh spinach and fry on a low flame for up to 2 minutes until the leaves turn dark green. Let it cool completely.
Step 4
Mix and blend all the dry ingredients and later add the spinach mixture and blend to a fine paste.
Step 5
In a pan, add 1 tbsp of oil or butter, fry the spinach paste on a low flame. Add salt as per taste and turmeric and cook for a minute or 2. Then add the fried paneer stir once and remove from the flame. Serve hot with parathas, Chapatis, Rotis or rice as preferred.
This recipe is shared by  

Akshayakalpa