Preparation Time :

20 min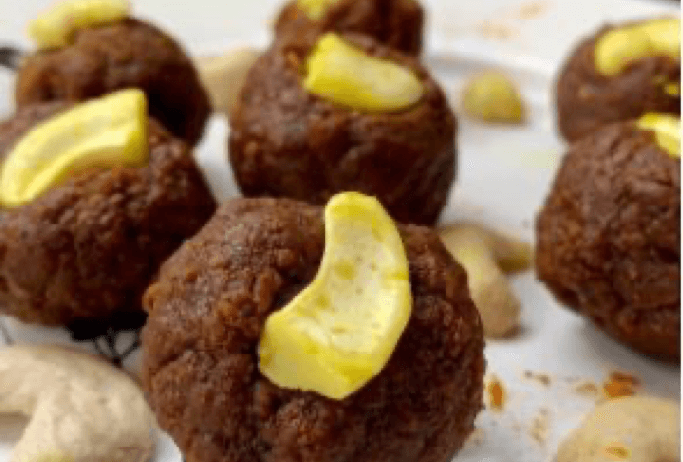 Ghee- Used widely in Ayurveda, known to improve absorption and assimilation, lubricator connective tissues and strengthens the brain and nervous system. Ghee helps with better absorption of vitamin A, D, E and K. Ghee is also a carrier and helps with better absorption of turmeric. ⠀
Turmeric – studies have reported its antioxidant, anti inflammatory and anti microbial effects however ingesting by itself is not recommended due to poor absorption and rapid elimination and does not have health benefits. ⠀
Pepper- Studies have shown that piperine the active compound in black pepper increases bioavailability of curcumin by 2000% .⠀
Akshayakalpa Organic Cow Ghee
Coconut Sugar
Pepper
Turmeric Powder
Step 1
On low heat add to a pan 3tbsp ghee till it melts.
Step 2
Add 1/4 cup coconut sugar.Mix well.
Step 3
Add 1/2 tbsp turmeric powder and 1 tsp pepper powder, continue mixing on low heat.
Step 4
Allow the mix to cool slightly so it solidifies and then make into balls.
Step 5
Top it with your favourite nut to make it fancy.
This recipe is shared by  

Dr.Nikita Suresh