Preparation Time :

27 mins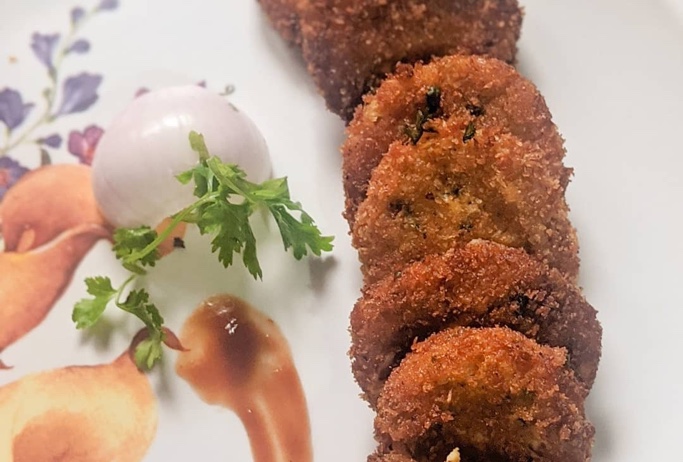 Have you tried this vegetarian kebab with a soft creamy centre & a crunchy outer.. ?
200 gms Aakshayakalpa Organic Set curd⁠
100 gms Akshayakalpa Organic Paneer
Akshayakalpa Organic Cheddar: 1 small cheese cube grated⁠
1tbsp coriander powder⁠
Garam masala⁠
Besan⁠
1/2tbsp jeera⁠
1 tbsp chilli powder⁠
Finely chopped ginger⁠
Onion⁠
Fried onion⁠
Black salt to taste ⁠
Step 1
For dahi kebab use one box of akshayakalpa set curd, half packet paneer grated, one small cheese cube grated.
Step 2
Then to this add 1tbsp coriander powder, garam masala, besan, 1/2tbsp jeera, 1 tbsp chilli powder, finely chopped ginger, onion and fried onion, black salt and salt to taste⁠.
Step 3
Then coat the thick patty in breadcrumbs and fry.⁠
This recipe is shared by  

Akshayakalpa