WHAT MAKES AKSHAYAKALPA MILK 100% ORGANIC?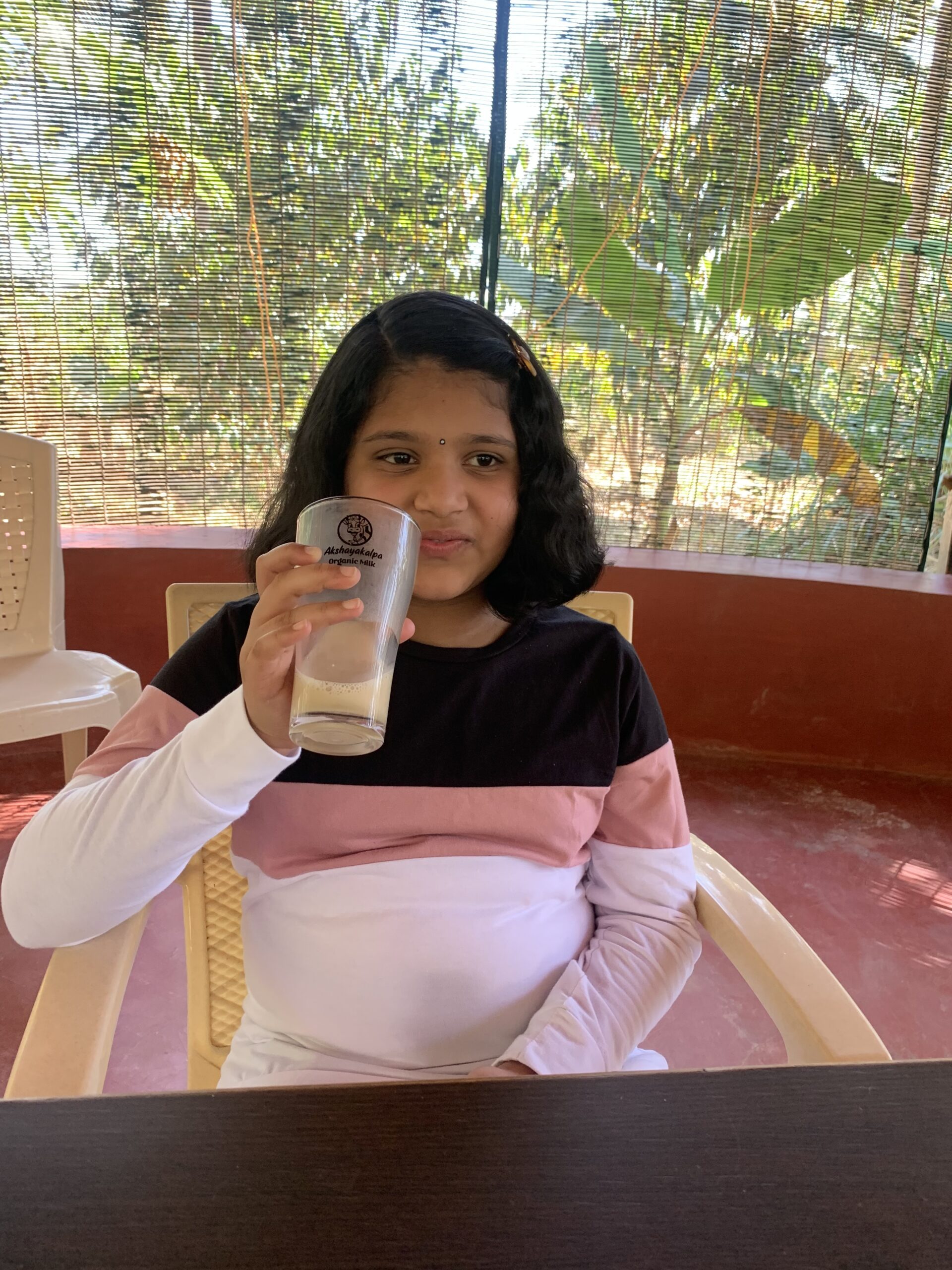 On the account of national milk day 2022, we want you to be sure about your glass of milk. Let's take you on a journey of what makes Akshayakalpa milk truly 100% organic. 

To start with, it all begins with "How" we take care of our cows.   
 
Akshayakalpa farmers treat their cows as an extension of their families.  
Just like their kids, they let cows be in their element. They are never tied up and are allowed to roam around freely with access to plenty of food and water throughout the day. Just like any other family member, they also fall sick and need to be treated. They are mostly given ayurvedic or homoeopathic treatment and only given antibiotics under unavoidable circumstances. Under these circumstances, the cow is quarantined, and its milk is discarded.    
 
Just by taking care of our cows like our kids, we ensure that milk is free from growth hormones, stress hormones and antibiotics. 
    
Then it comes down to "What" our cows eat. 
 
Like parents who go out of their way to give nutritious food to their children, our farmers feed their cows with nutritious farm-grown organic fodder, grown on alive and thriving soil with billions of living organisms and free from artificial fertilizers and pesticides. Just like you don't give bad food which can impact your child's health, our farmers also don't allow their cows to eat fodder with any bad like aflatoxins. This results in milk being free from pesticides, synthetic fertilizers and aflatoxins, making Akshayakalpa milk 100% organic.    
 
And finally, we make sure that the milk is untouched by human hands by following automatic milking techniques. After which milk goes through a series of quality tests to check for adulterants and other nasties. It is then maintained in the cold chain and is transported without any preservatives fresh from our farm to your home.   So that you can be sure of drinking 100% organic milk.  
 
Do you want to know more about Akshayakalpa Organic milk? Ask us here in the comment section.