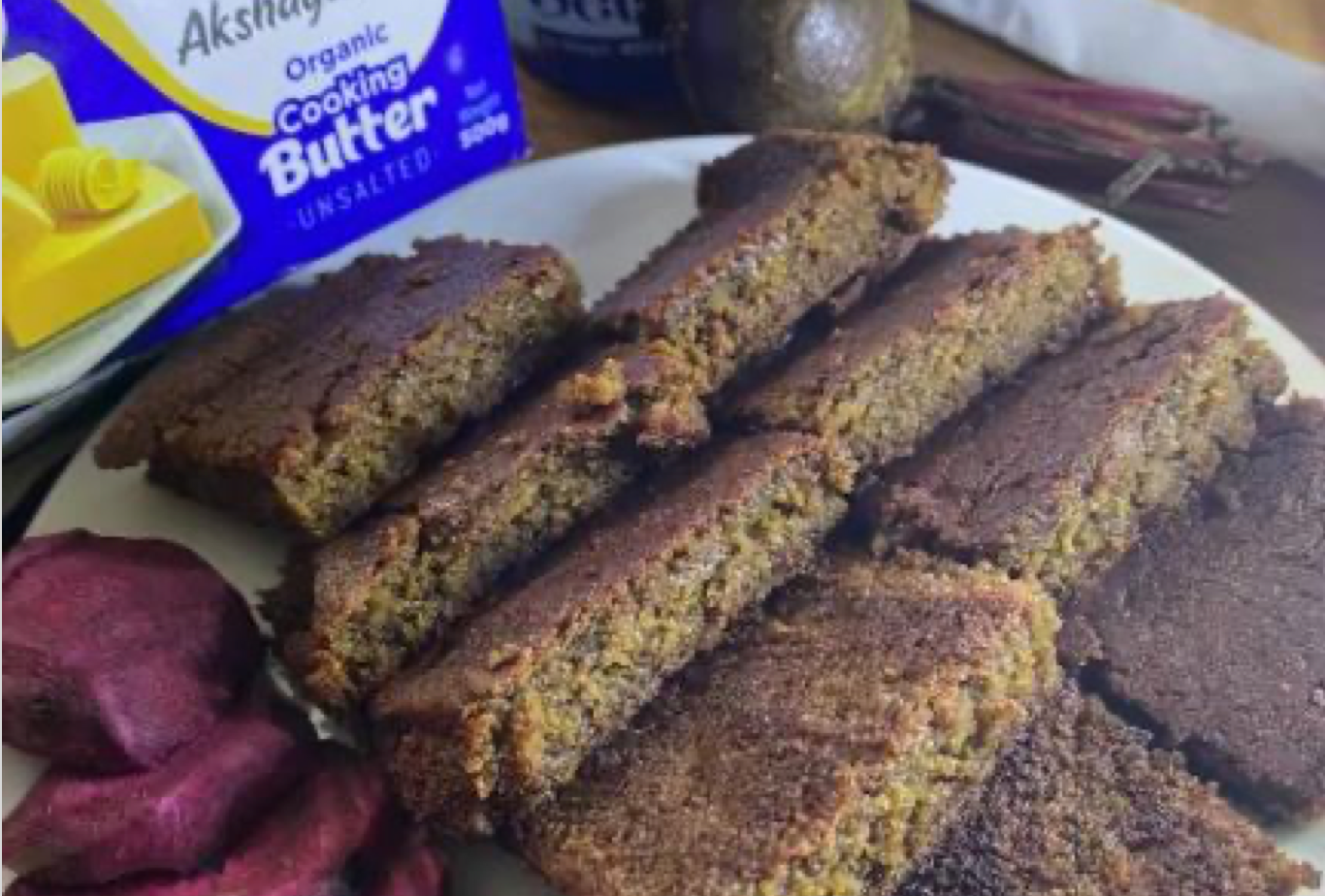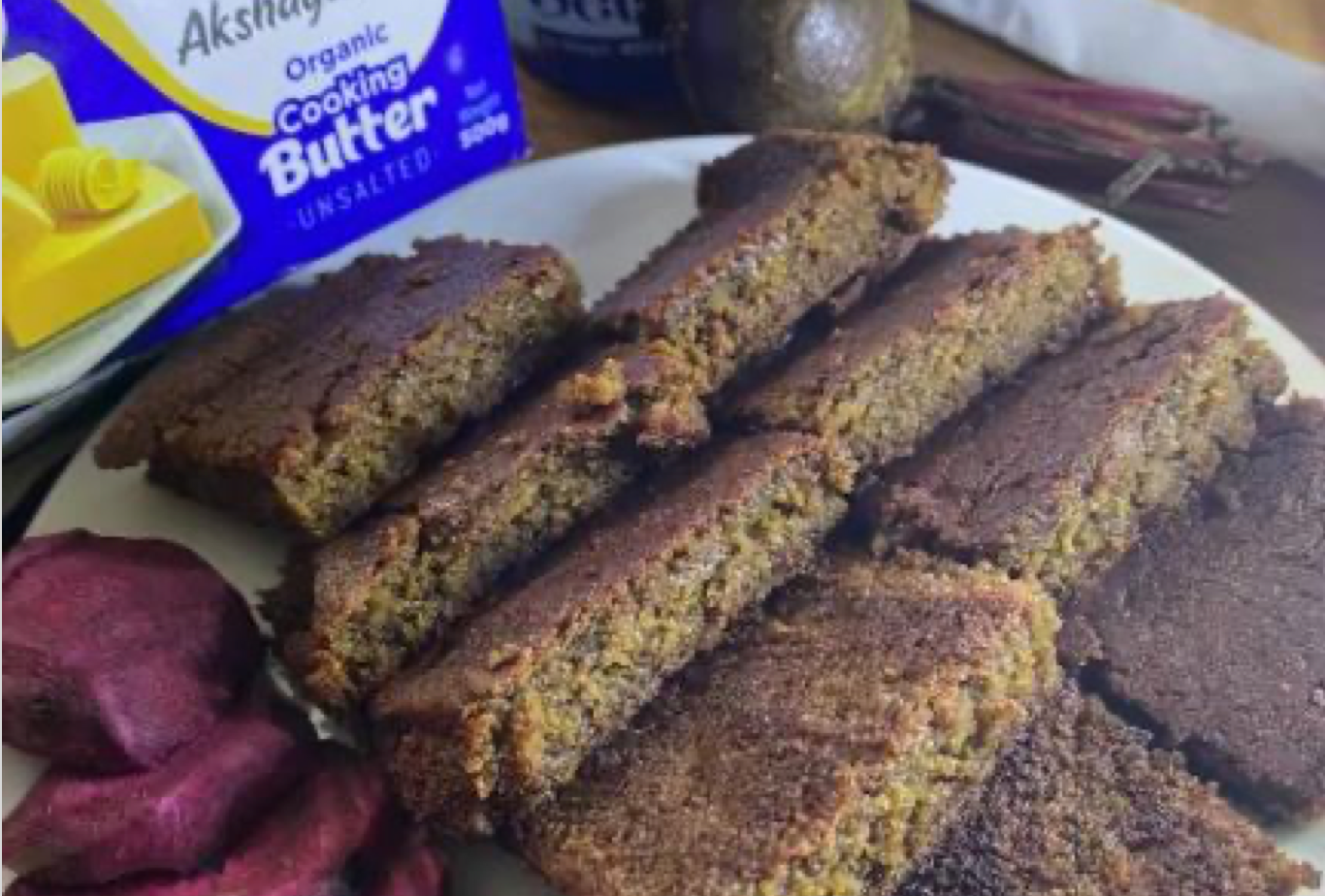 Akshayakalpa Organic cooking butter: 150g
Akshayakalpa Organic set curd: 100 g
Akshayakalpa Organic milk: 150 g
Finely grated fresh beetroot 200 g
Powdered organic jaggery-200 g
Whole wheat flour 250 g
1 tbsp baking soda
½ tbsp baking soda
½ tsp-cinnamon powder
Step 1
Beat the Akshayakalpa Organic butter and jaggery well and add Akshayakalpa Organic curd and beat again.
Step 2
Sieve wheat flour, baking soda, cooking soda, cinnamon powder and mix well.
Step 3
In a wide mixing bowl, gently mix butter, grated beetroot and all the dry ingredients in one direction only until batter consistency or idli batter consistency is obtained by adding milk as required.
Step 4
Grease the cake tray with Akshayakalpa butter and pour the cake mixture and tap well before baking in a preheated oven at 170 degrees for about 40 minutes.
Step 5
Let it cool off completely and serve with tea or use as snacks.
This recipe is shared by  

Akshayakalpa