The one we call Liquid Gold – Akshayakalpa Organic Cow Ghee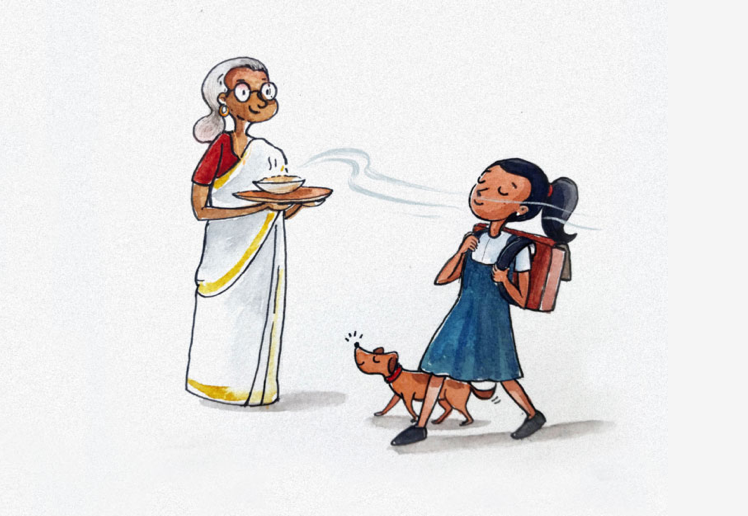 I took a walk down the lane of myriads of Indian cuisines. It was breakfast o'clock, and I had a plate of steaming hot Pongal in front of me. The savoury taste and the lovely aroma of the spices tempered with Ghee melted my heart. As I wandered farther, the clock ticked lunch. I watched starry-eyed as Ajji served me Puran Poli laced with Ghee. Much before I could realize, the Chai o'clock had arrived. The child in me leapt as I crossed a sweetmeat shop. Oh, how could I not have those laddoos? They felt like poetry in my mouth. And then, a bowl of Khichuri with a dollop of Ghee summed up the day perfectly.
Do you see a common string here? Well, let me make it simple for you. I am talking about that one kitchen staple, which irrespective of cuisine or region, appeals to every palate – Ghee.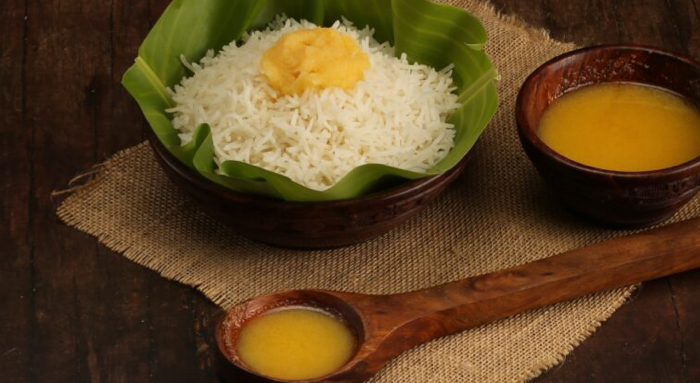 Ghee is a type of clarified butter, and its roots can be traced back to ancient India. The word Ghee comes from the Sanskrit word Ghrita, which means clarified lipid or clarified fat. It has been widely revered in ancient Indian texts. In Mahabharata, it has been termed as the elixir flowing through and sustaining the universe. In Buddhist scriptures, the stages of dairy production are used to manifest the stages of enlightenment. Sapir-Manda or Ghee is used to signify the highest stage of enlightenment.
It has been one of the key ingredients in pan-Indian cuisines not only because of its rich taste but also because of the health benefits that it has to offer.
Ghee is a powerhouse of nutrition. It has bountiful amounts of fat-soluble vitamins such as Vitamin A, D, E, and K. Consumption of Ghee along with other foods, helps the body absorb these vitamins from other foods as well. It has previously been implicated of containing bad fats. However, on the contrary, research has proven that Ghee is a source of good fats and good cholesterol. It is also known to aid digestion and immunity.
However, all these benefits of Ghee depend substantially on how and from what type of milk it has been made. The Vitamin content of Ghee depends on the quality of the milk from which it is made. This implies that the cow health and diet are essential contributors to the nutritional value of Ghee.
At Akshayakalpa, we take good care of cow health and diet so that our patrons get only the best quality milk and milk products. Our cows are raised in stress-free hygienic conditions that are accommodating of their natural behavior; they eat home-grown organic fodder and grass. The organic milk coming from these cows is naturally rich in beta carotene due to which it has a yellowish tinge. Akshayakalpa Organic Cow Ghee is made from this Organic milk.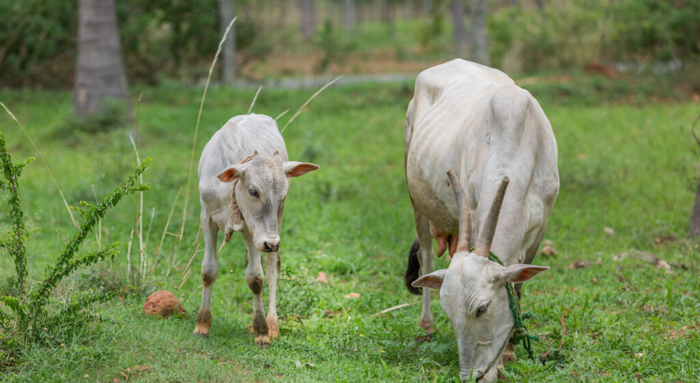 Our Organic Cow Ghee is made in small batches using traditional practices. It is slow-cooked to perfection, which gives it a rich golden colour and a granular texture. It has a rich homely aroma. A spoonful of Akshayakalpa Organic Cow Ghee is sure to take you down the nostalgia lane.