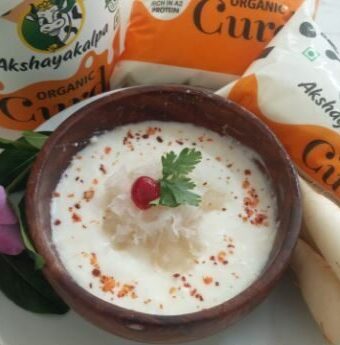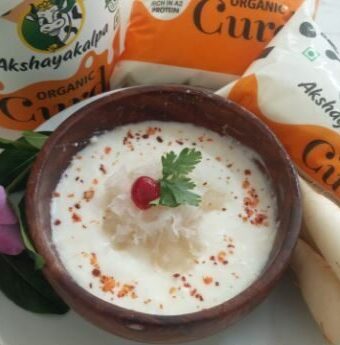 Radishes are crunchy, strong, peppery vegetables rich in Vitamin C, folates, potassium, and fibre. Akshayakalpa curd, a great main source of calcium and vitamin B complements the nutrition and fibre of the radishes. Curd also neutralizes the spicy taste of the radish and is soothing to the guts. 
Akshayakalpa curd-200gms

 

Fresh grated Radish-100gms

 

Pinch of chilli flakes

 

Jaggery/Gur/honey/sugar

 

Fresh coriander leaf and cherry to garnish (optional)

 
Mix all the ingredients gently and serve chilled or cold.

 
This recipe is shared by  

Akshayakalpa