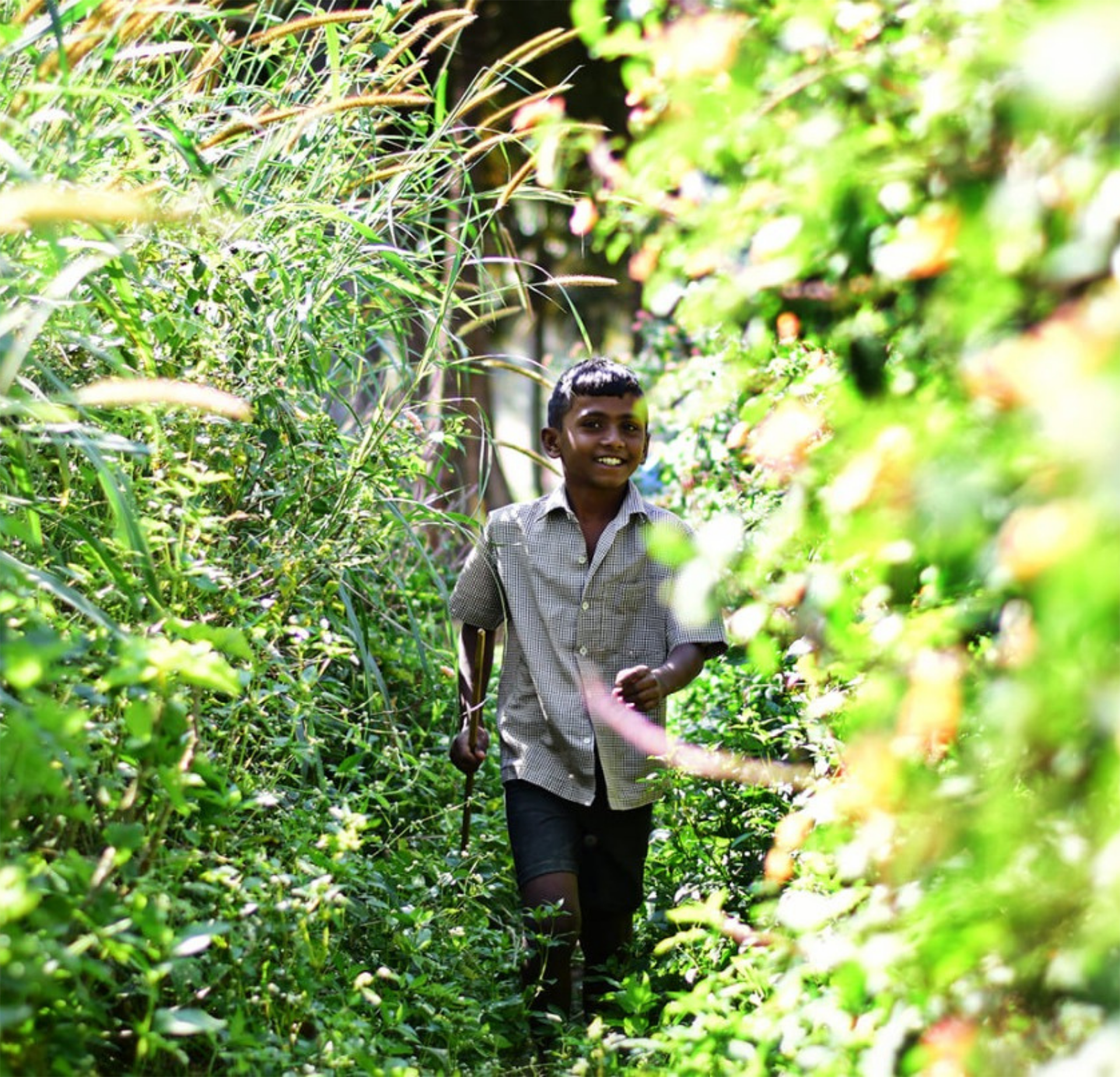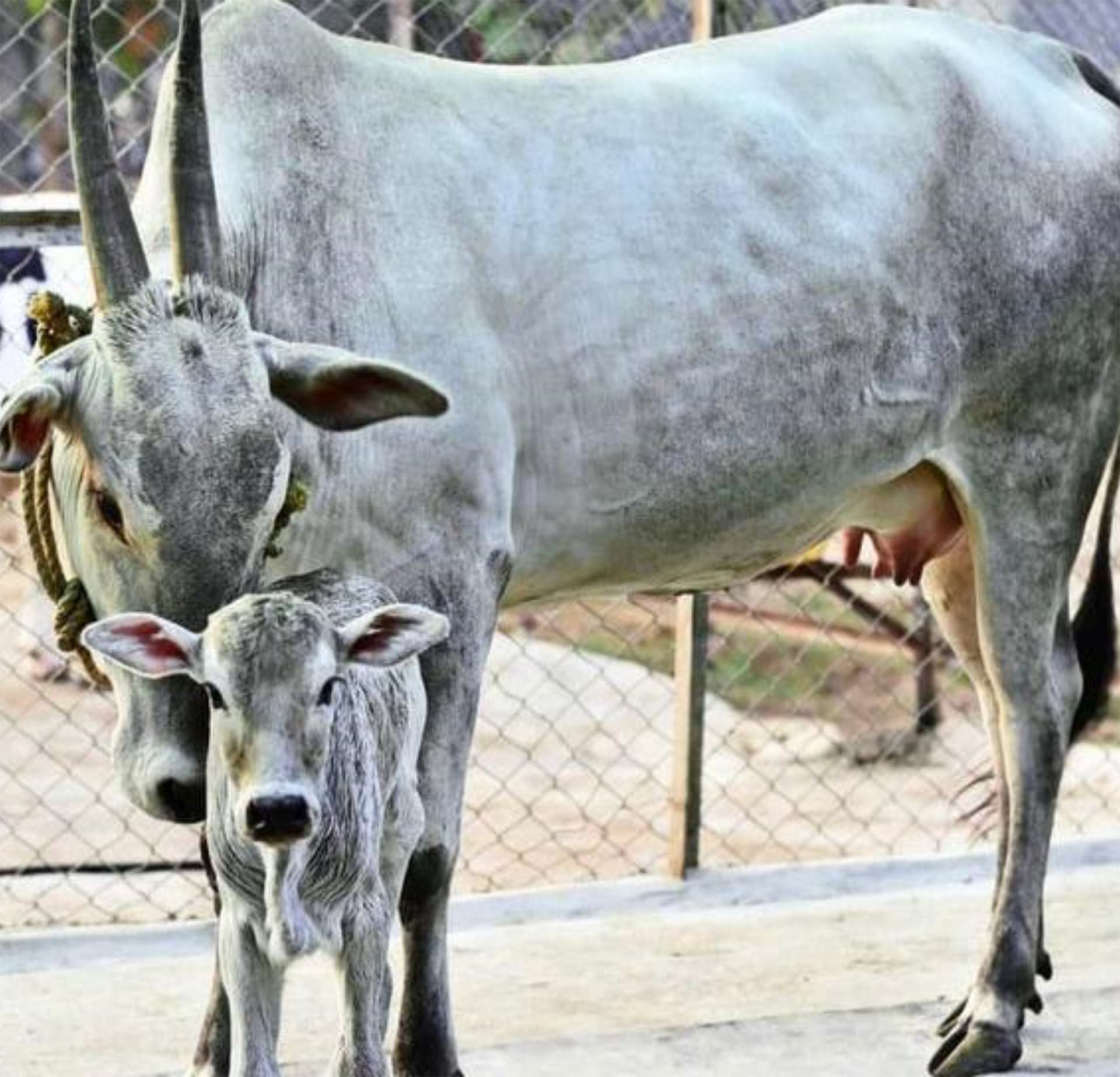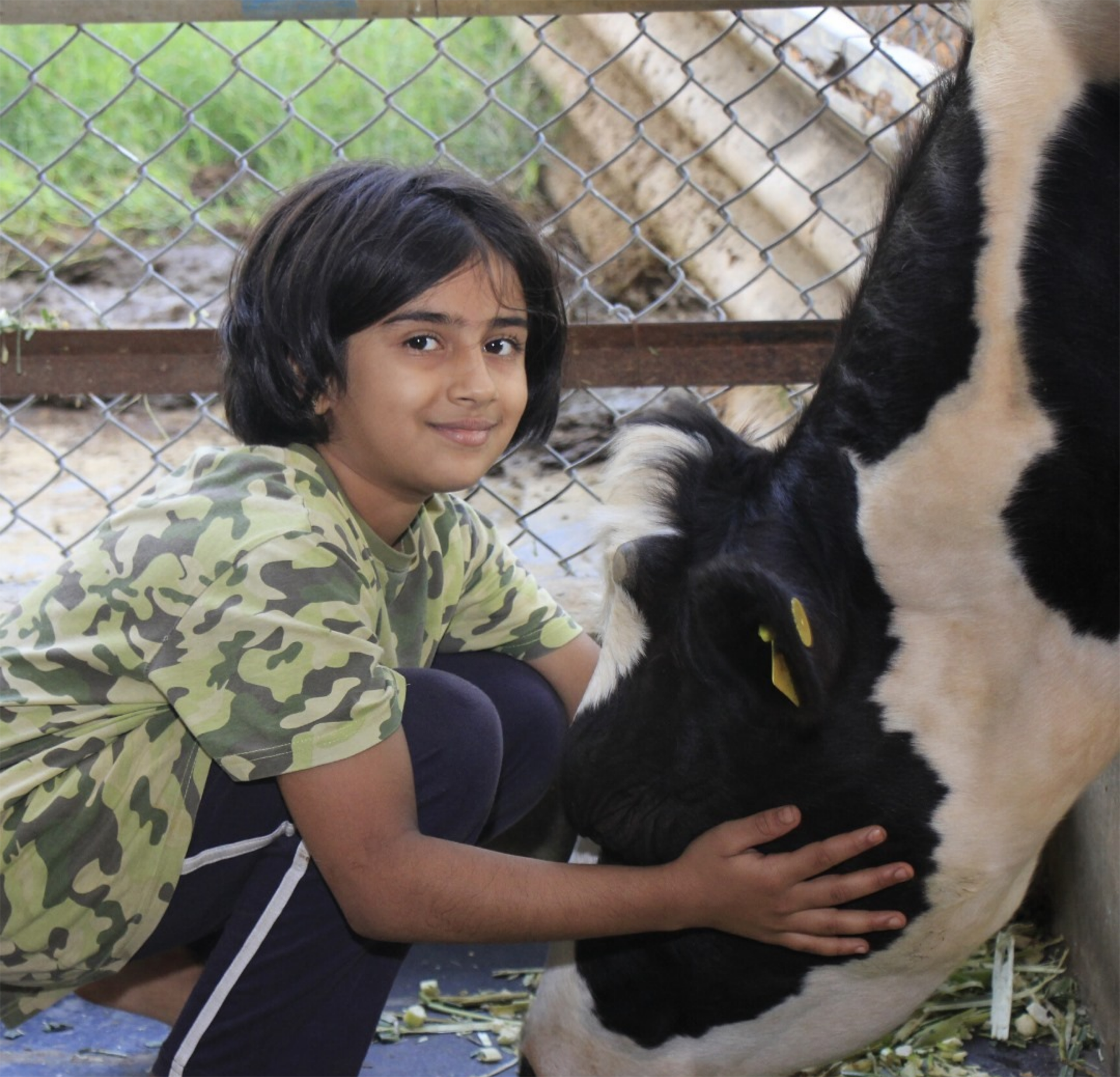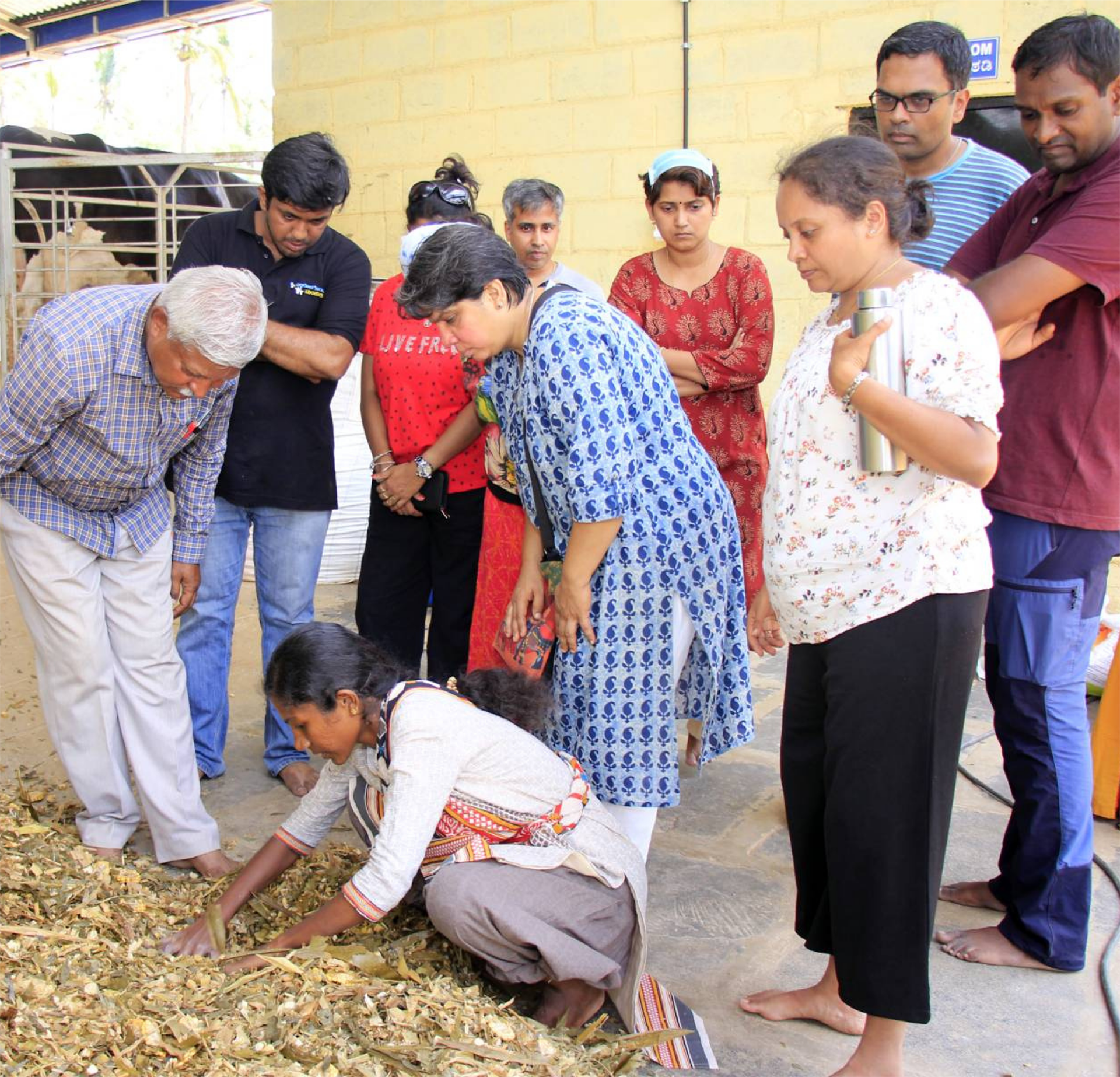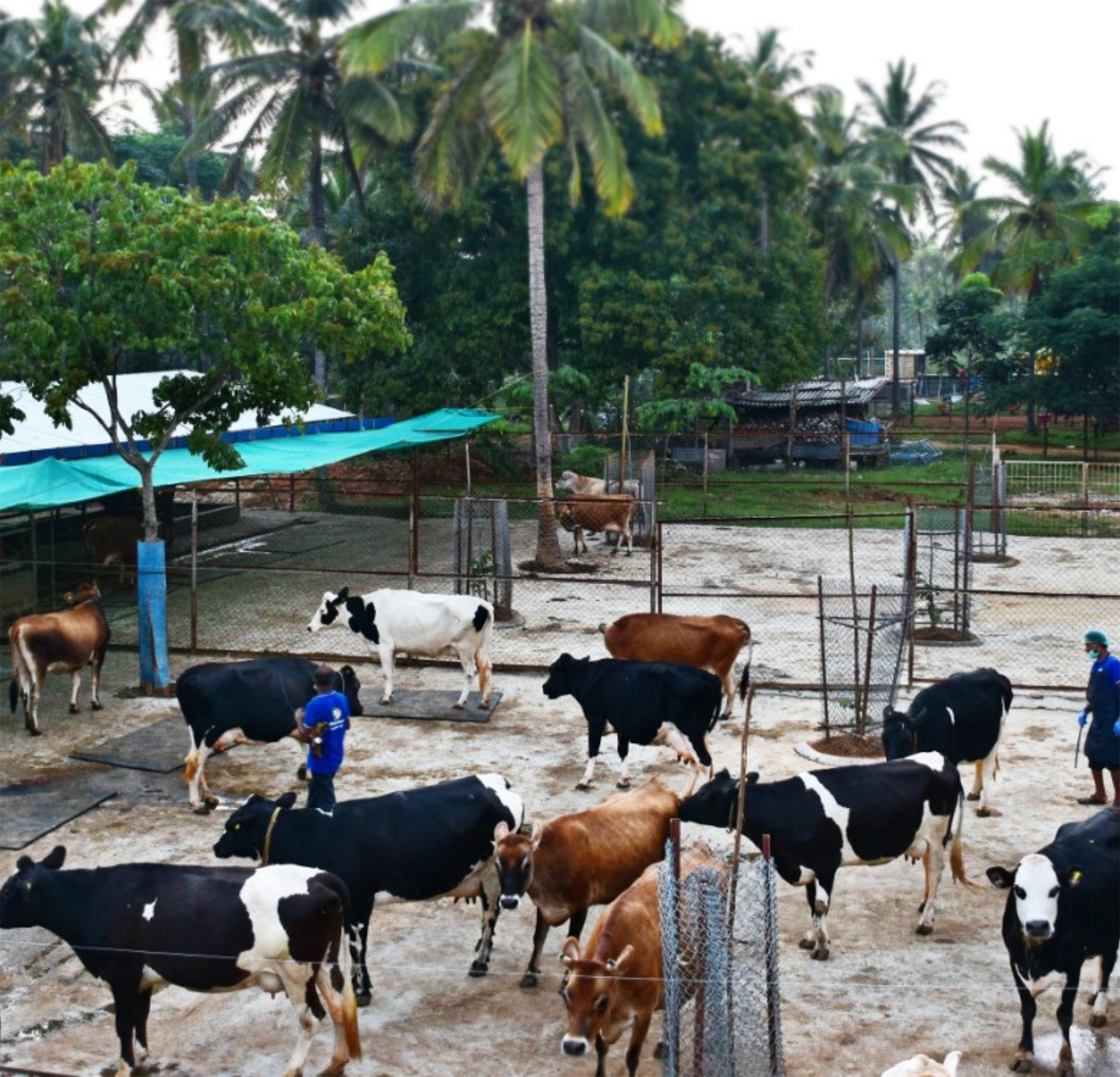 Follow the journey of your glass of milk!
Come, experience the Akshayakalpa way of life and rediscover the joys of nature at the Akshayakalpa Organic farm. Located at Tiptur, our model farm is spread over 24 lush acres and is a hub of flourishing biodiversity. It is home to a wide variety of fruits and vegetable produce and also birds and animals in their natural environment. This farm is the first chapter of the Akshayakalpa dairy enterprise and we would love to share our story with you.
Here's what you can enjoy at our Farms
Our fully immersive farm visit showcases the behind-the-scenes working of an organic, self-sustaining farm. It is time to teach our children that milk and vegetables don't come from the supermarket.
Be an Akshayakalpa farmer for a day and have a hands-on experience of farming life. Get your hands dirty at our vegetable garden by harvesting your own vegetables.
Trace the journey of your glass of milk from harvesting fodder to feeding the cows – till it reaches your doorstep, all while relaxing, reflecting, and unwinding in the lap of nature.
Breathe in the fresh air and take in the aromas of life thriving all around you.
Partake in a bullock cart ride, play village games and go back in time when life was SLOW.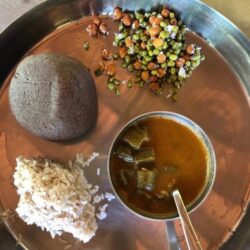 Taste the difference with a delicious traditional lunch – made with organic produce – and learn the nuances of true organic farming.
As a part of this guided tour, our farm manager will be happy to answer all your questions and tell you inspiring tales about day-to-day farming life over a scrumptious dinner while you gaze at the stars in a clear, pollution-free sky.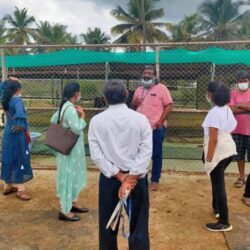 For a truly wholesome farm experience, look no further than our Akshayakalpa Organic farm. Book your visit today, come be a part of our Akshayakalpa family and enjoy the goodness of what nature has to offer!
Have a celebration –farm style!
Have a celebration –farm style!
Celebrate birthdays at the Akshayakalpa farm with our unique party packages and create memories that last a lifetime! Enjoy bullock cart rides, village games and feast on hearty organic meals!
There's something for everyone! Bake your own cake or make your own pizza and befriend our cows as your relax in the lap of nature. Our team will be happy to help you plan the perfect celebration!
Our farm can host up to 50 guests at a time. The pricing for our exciting party packages is as below:
1-10 guests: Rs. 5000/-
Above 10 guests: Rs. 5000/- + Rs. 500 per guest
Children below 2 years: Complimentary
As our regular customers, enjoy instant discounts on party packages too!
Diamond and Platinum Tier: 20% off
Gold tier: 10% off
Silver-tier: 5% off
For more details about booking your Have a celebration –farm style, call us on 9535388122 or write to us at Farmvisit@akshayakalpa.org. Our team will be happy to schedule your day in the lap of nature!
Bored of WFH? Now try Work-from-farm!
There's something to be said about breathing fresh air while working and being surrounded by nature! Now experience the calm and tranquility of work- from -farm at the Akshayakalpa farm.
Open from Monday to Friday, our farm provides you with comfortable seating and infrastructure like uninterrupted Wi-Fi and an amphitheater to help you check things off your things-to-do list. Take a break and stroll through our lush greenery and feast on tasty organic meals. Strike a work-life balance like never before!
Book your seat now at Rs. 500/day.
Maximum capacity per day: 20 pax
For more details about booking your Work-from-farm, call us on 9535388122 or write to us at Farmvisit@akshayakalpa.org. Our team will be happy to schedule your day in the lap of nature!
Points to note:
We follow strict COVID safety protocols and norms at our farms
Travel: We do not provide transport to and from the farm. The driving distance is approximately 150kms from Bangalore city which usually takes about three and a half hours to cover.
Timing: The farm visit timings are 11:00 AM to 5:00 PM. Please plan your visit accordingly.
Tent stay: We offer you the option for an overnight stay in our all-weather tents within our premises. Please let us know in advance to allow for appropriate preparations. Our amenities include washroom facilities, pillows, bed sheets, blankets, and first–aid kits.
Food: Organic produce from our farms is used to prepare simple yet delicious food for you and your family during the course of your stay.
Respect: Please keep the premises clean, no littering, dispose waste in appropriate bins, and avoid single-use plastic items. Smoking and drinking are strictly prohibited within the premises.
Tour Guidelines:
1.Covid safety protocol is mandatory- Please wear a mask, socially distance yourself and sanitize at all times.
2.Please adhere to the guide's instructions and do cooperate with the team on ground, throughout the tour.
3.Please wear the visitors' ID card at all times.
4.Please dispose waste into the specific disposal bins and avoid carrying single-use plastic items inside the premises.
6. Smoking and drinking is strictly prohibited in and around the premises.
7. Actions that involve littering, spitting, and harming the animals will not be tolerated.
8. We strongly recommend wearing casual and comfortable clothes for the tour.
9. Please take care of your personal belongings and do not leave anything unattended during the visit.
Akshayakalpa will not be responsible for the loss or damage of any personal items.
10. Please note the following schedule for food-
DAY 1- lunch, snacks and dinner is inclusive. * No breakfast
DAY 2- breakfast, snacks, lunch is inclusive. * No dinner