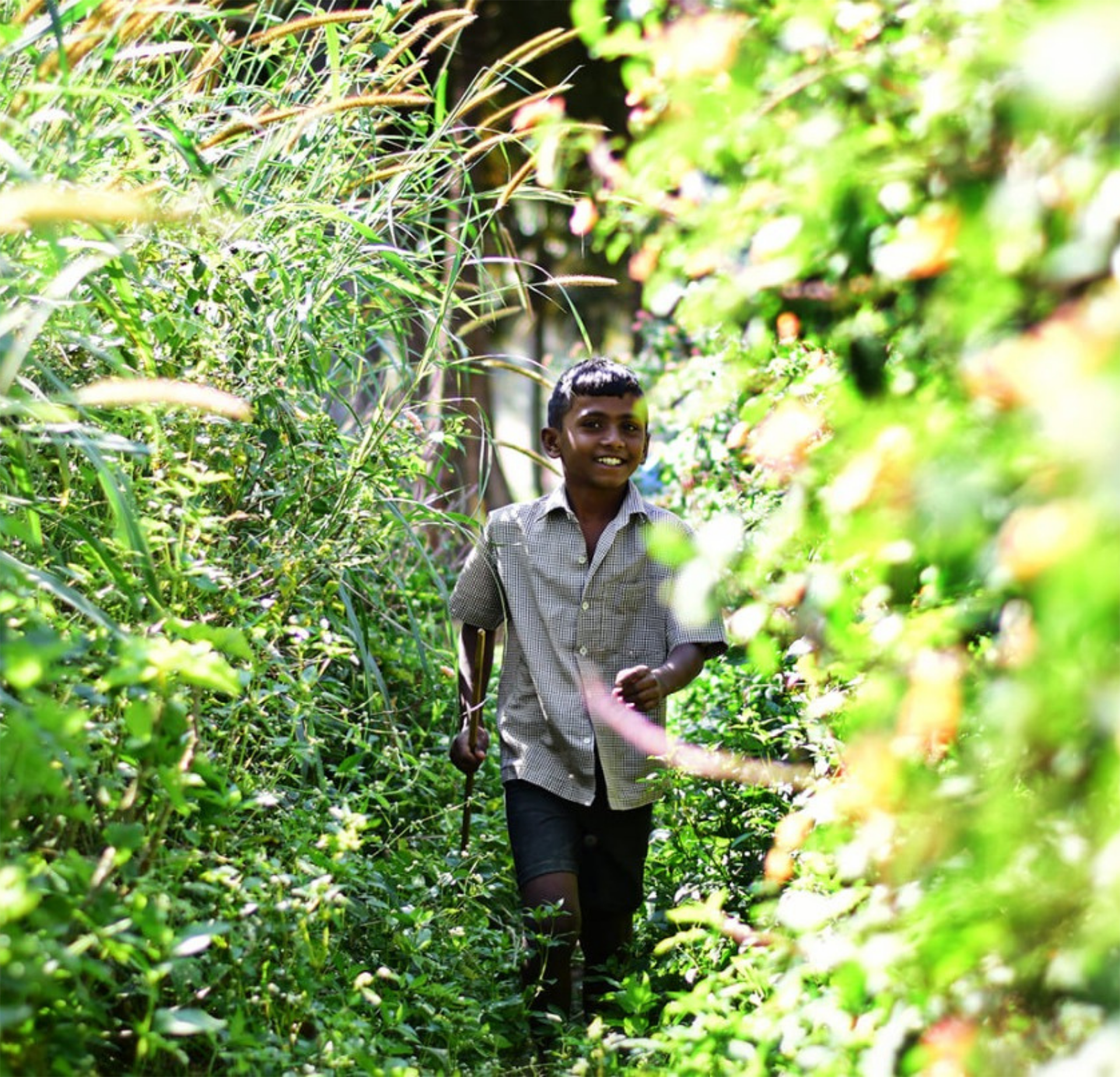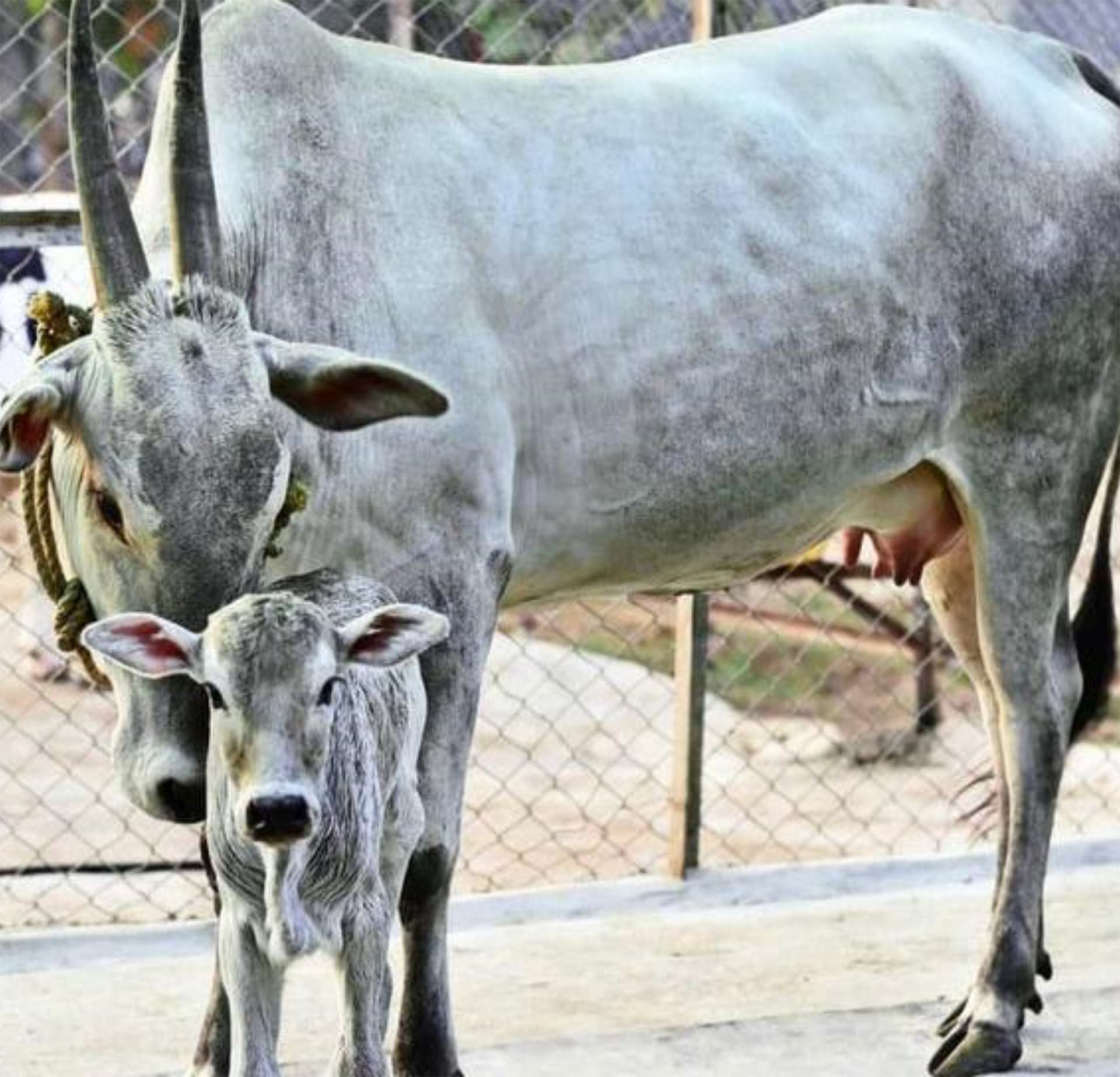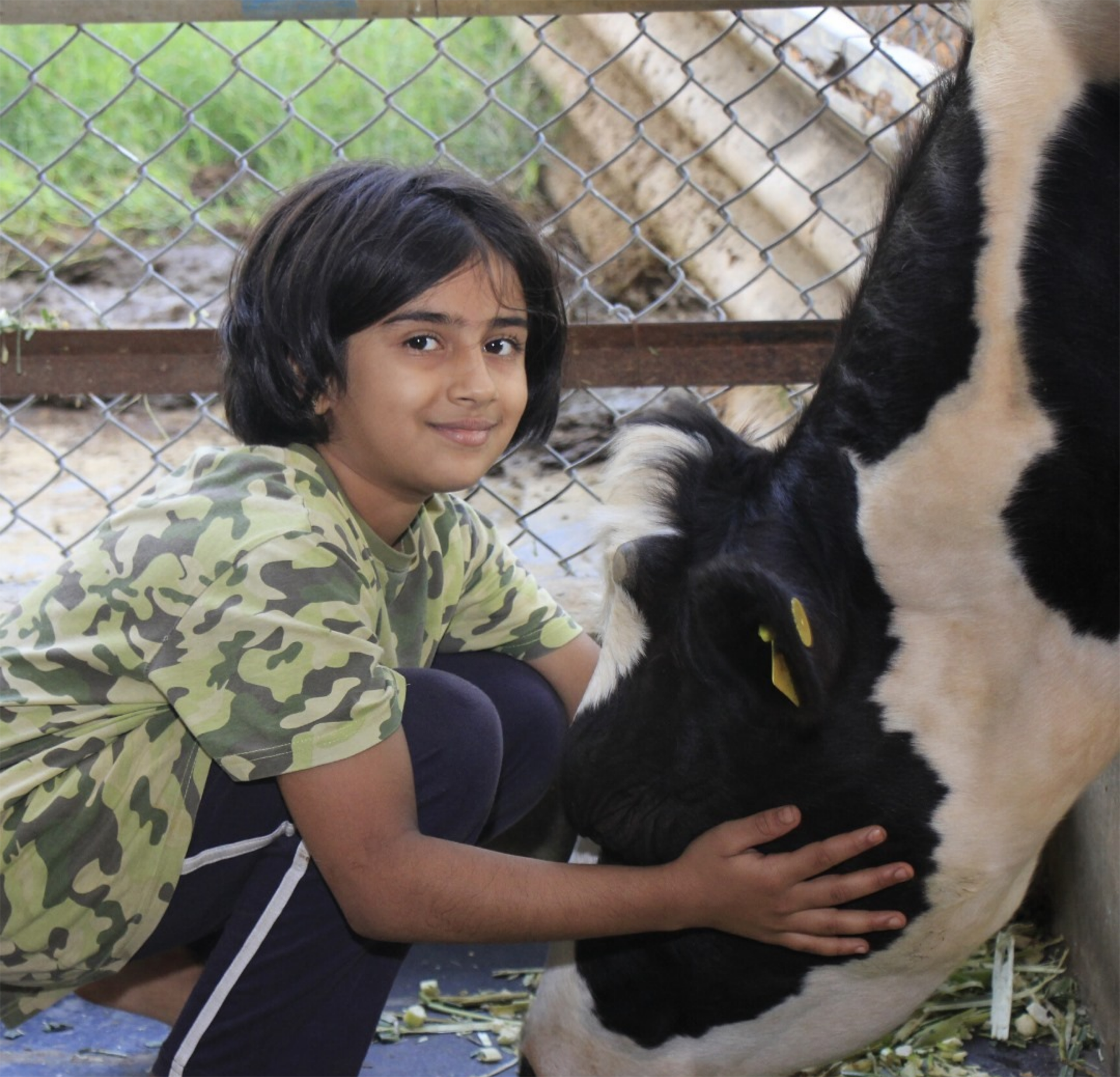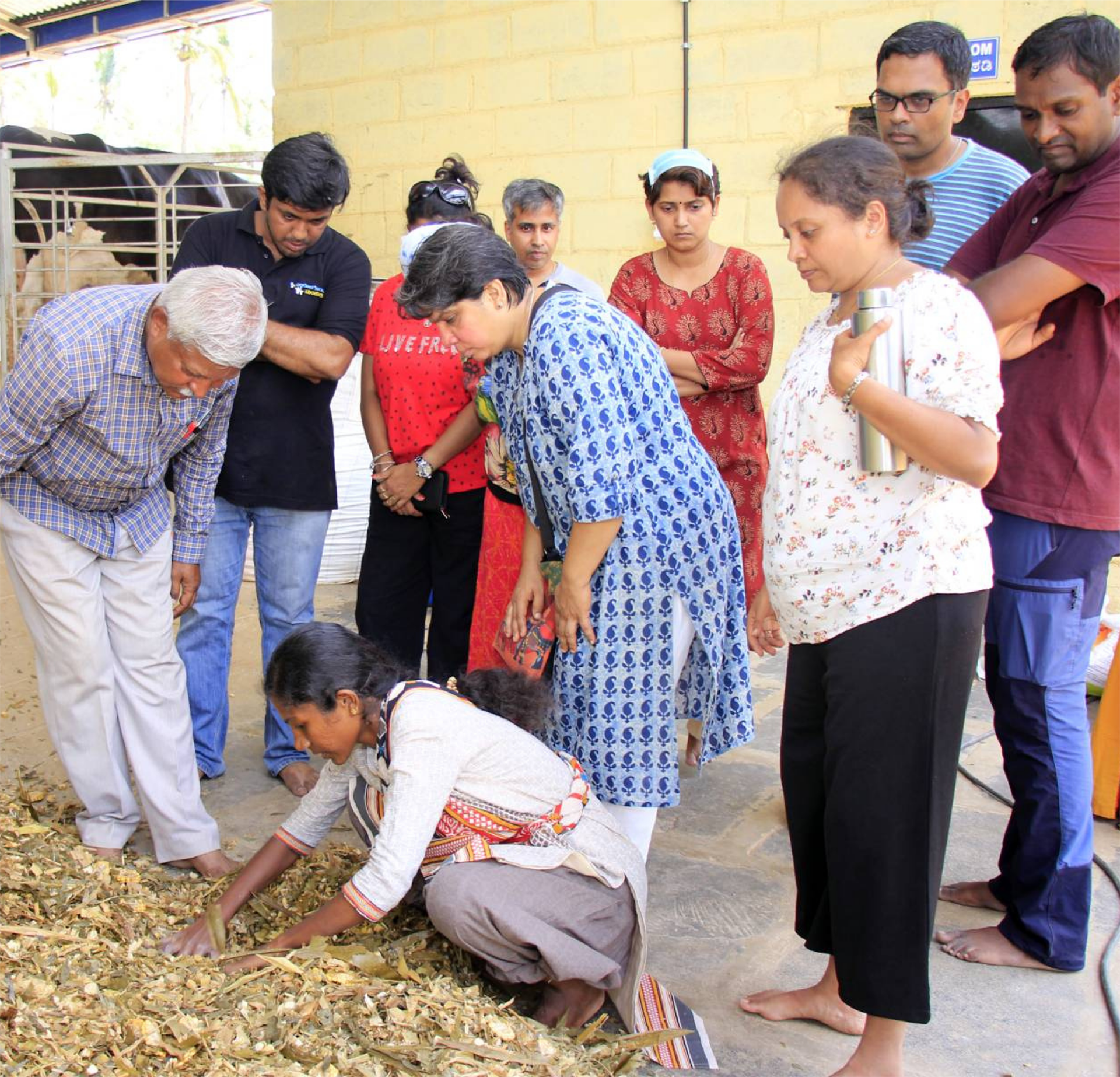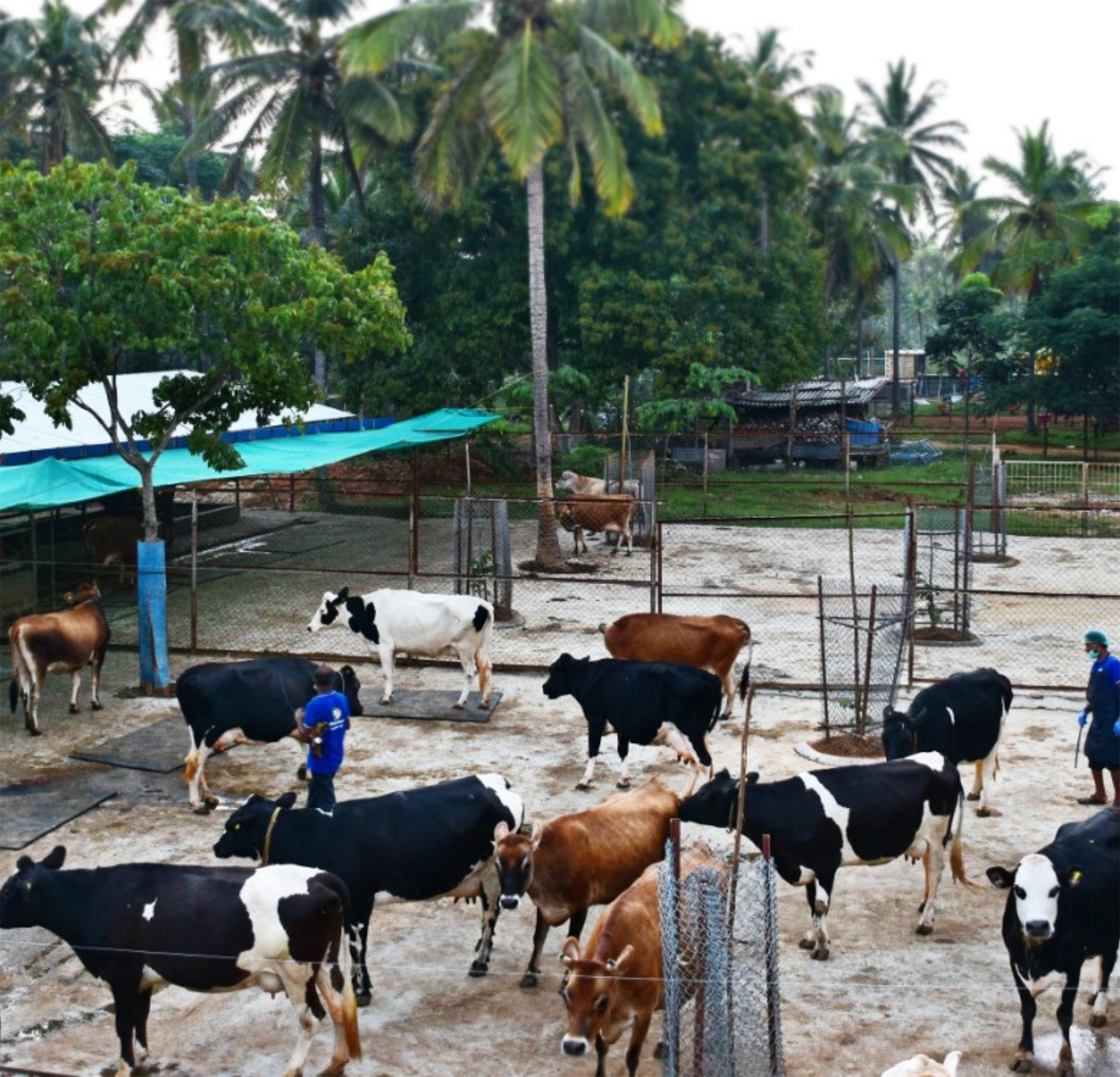 Get A Taste of the Village Life at Akshayakalpa Farms
As the sun starts to peek from behind the clouds, our day starts with a glass of milk. Milk, a drink that is too familiar with us, have you ever wondered where it comes from?
Follow the journey of your glass of milk! Witness how pure and organic your glass of milk is! Experience the breath of fresh air! Embrace the beauty of lush farms!
A rustic and refreshing experience for you and your loved ones.
Here's what you can enjoy at our Farms
Get your hands dirty at the Akshayakalpa R&D centre
A small stroll through the wonderful gardens of Akshayakalpa, to learn the art of seed sowing, Vegetable harvesting and Tree Plantation.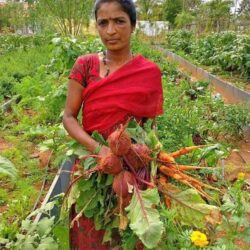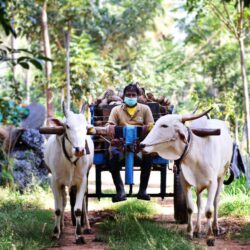 Bullock cart ride
A fun filled ride that takes you down the memory lane
Fun activities
Fun engaging activities to rediscover the love we have for nature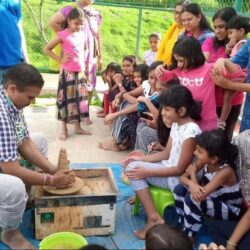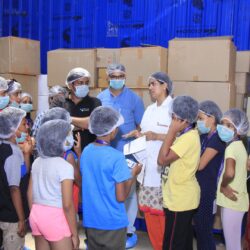 Explore a conventional and Akshayakalpa dairy farm
An immersive, hands-on experience to explore and understand the dairy farming practices at Akshayakalpa. Feel the distinct difference between Akshayakalpa and a normal dairy farm.
Experience the Organic life
Become an Akshayakalpa dairy farmer for a day and from milking to collection, harvesting the fodder to feeding the cows, try it all first hand!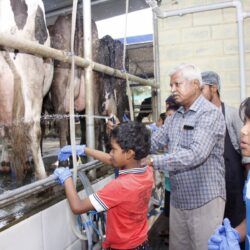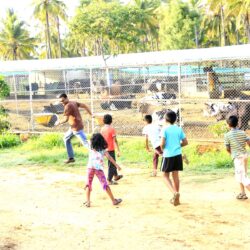 Village games
From Bow and Arrow to clay modelling, and sowing seeds to breakingCatapult, we have some exciting games in line for you.
Dinner with CEO/Plant manager
Ask us anything.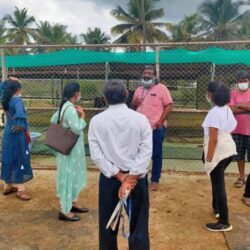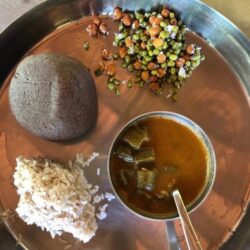 Lunch, Snacks, Dinner
A plate full of Organic goodness straight from the farms of Akshayakalpa
Capturing the moments & A session to remember
We're fully confident that you'd create a lot of memories here.
What better than little keepsakes to cherish your memories!?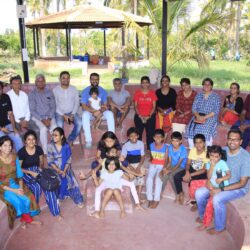 Travel:
While traveling, please make sure you and your family are safe and follow the safety covid protocols.
You can get here by our own mode of transport (car/bike). From Bengaluru city, it takes about two -two and a half hours to the Akshayakalpa plant.  

Driving routes:
Via Nice Road (Distance of 170 km)  
Via Nelamangala (Distance of 140 km) 
Timing:
The farm tour starts at 11 :00 am and ends at 5:00 pm. Please plan your journey accordingly.
Accommodation:
A once in a life opportunity to sleep in a tent, surrounded by meadows and waking up to the sound of birds chirping, the accommodation is on the house. Our tents are pitched within the premises and in terms of safety, we have 24/7 security system and our guards will be there for any assistance. To avail this, please let us know in advance for the arrangements.
Stay Amenities
Bathroom and washroom facilities are available within the premises
Full-fledged tent suitable for all weathers. Our tents can accommodate three individuals
Pillows, bedsheet, and blankets will be provided.
First aid kit and 24/7 medical support
Note:  Akshayakalpa will not be responsible for the loss or damage to any personal items left unattended during the visit. Please double check to see that you have your belongings.
On 1st day the Breakfast and on 2nd day Dinner has to be arranged on your own.
Come with your family to connect with nature and experience the life of a farmer first-hand. See for yourself from where your daily glass of milk comes from!
Plan a trip to discover the lost connect with our roots! A completely immersive weekend trip with your loved ones to rediscover the life at village and farms.
Food:
Our food is a sheer resemblance of the organic life we lead at Akshayakalpa. Every single vegetable and fruit is sourced fresh from our very own vegetable R&D plant and we create authentic, local dishes that mostly comprises of Ragi, fresh vegetable curries, salads which is super nutritious and refreshing.
Tour Guidelines:
1.Covid safety protocol is mandatory- Please wear a mask, socially distance yourself and sanitize at all times.
2.Please adhere to the guide's instructions and do cooperate with the team on ground, throughout the tour.
3.Please wear the visitors' ID card at all times.
4.Please dispose waste into the specific disposal bins and avoid carrying single-use plastic items inside the premises.
6. Smoking and drinking is strictly prohibited in and around the premises.
7. Actions that involve littering, spitting, and harming the animals will not be tolerated.
8. We strongly recommend wearing casual and comfortable clothes for the tour.
9. Please take care of your personal belongings and do not leave anything unattended during the visit.
Akshayakalpa will not be responsible for the loss or damage of any personal items.
10. Please note the following schedule for food-
DAY 1- lunch, snacks and dinner is inclusive. * No breakfast
DAY 2- breakfast, snacks, lunch is inclusive. * No dinner